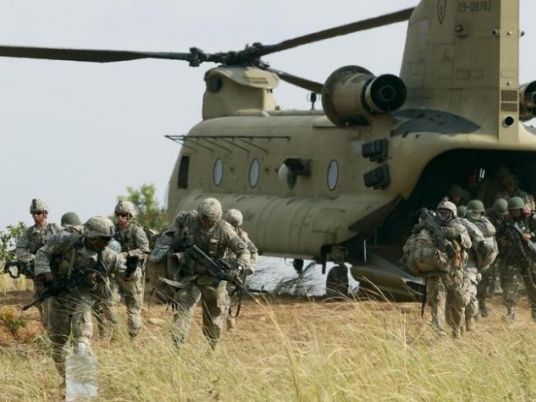 A review by the Philippines of joint military drills with the United States could see exercises continue or scaled back, a military spokesman said on Saturday, following more rhetoric from the president about scrapping them completely.
An assessment would be conducted among the defense top brass and the executive about the merits of exercises that have gone on for decades between the two treaty allies. A unilateral decision would be taken, then the United States would be notified, said armed forces spokesman Restituto Padilla.
Philippines President Rodrigo Duterte, in a speech on Friday that continued his near-daily lambasting of Washington, repeated his position from a week earlier that for Philippine-U.S. war games, "this year would be the last."
Padilla's comments, meanwhile, echoed words by the defense minister that indicated military programs with the United States could remain intact.
"The procedure is now that they conduct a review and assessment in order to find out the benefits that are derived to the Philippines," Padilla told ABS-CBN News Channel.
"There may be a recommendation to continue all of it, or some of it and suspend the others, where benefits derived are not in our favor."
Fissures in the alliance have widened in recent weeks as Duterte intensifies a verbal onslaught against anyone who criticizes a brutal anti-drugs campaign that has killed thousands since July.
There are 28 exercises each year between the Philippines and United States, including three large-scale programs. Marines from both sides are until Wednesday engaging in war games that include amphibious landings and live-fire drills.
About 500 Filipino activists rallied outside the presidential palace on Saturday in support of Duterte's anti-American stance, holding signs with slogans like "U.S. troops out" and "down with imperialism".
"We have a president who is thinking of national sovereignty and national interest and who is not bowing down to the United States," said protest leader Renato Reyes.
Defence Secretary Delfin Lorenzana on Friday said a decision had been taken to suspend joint maritime patrols, which spokesman Padilla said would be easier to implement because there had not been any of late.
Navies of both countries had two this year, but they were within the 12 nautical mile territorial waters of the Philippines and not in disputed waters. They have no agreement to jointly patrol in the South China Sea.
U.S. President Barack Obama struck a nerve a month ago by saying he would raise his concerns during a bilateral meeting with Duterte that the White House canceled when the Philippine leader cursed at him.
Marking his 100th day in office on Friday, Duterte told the United States "do not treat us like a doormat". He challenged Washington to use its Central Intelligence Agency against him, saying: "You want to oust me? Bring it."