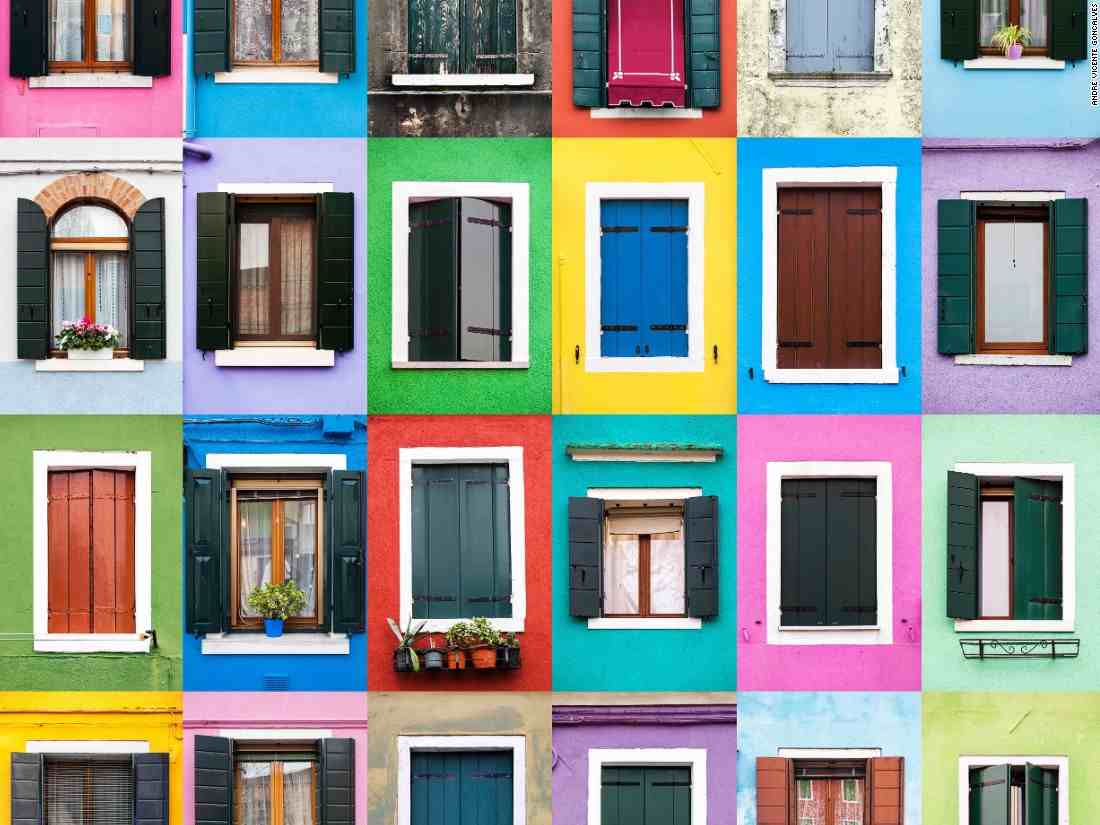 If you're ever gazing out of your home and spot a photographer zooming in, don't call the cops straight away.
If the photographer is Andre Vicente Goncalves, he's not snooping, he just likes the hole in your wall.
Goncalves is a self-described window "addict" who has made it part of his life's work to photograph portals into private worlds and turn them into beautiful montages that capture the character of their location.
"I've always had a curiosity about windows," Goncalves, 28, tells CNN. "I find it amusing that a small piece of glass between the interior and exterior gives us the feeling of security."
He's now amassed shots of 3,600, starting in his native Portugal and working his way across Europe.
Armed with a pair of Canon digital cameras and a telephoto lens, Goncalves stalks the streets with his eyes on upper and lower stories, occasionally attracting the suspicions of locals.
Wary of burglars
"In the big cities, no one approaches me, but when I'm photographing the small towns they are asking me why – I think they are afraid because of burglars."
To allay their fears, Goncalves usually keeps images of his previous work to hand on his cell phone.
"I show them and they are usually very kind afterward."
So far, most of the windows in his collection are Portuguese or Italian, but he has plans to document more in Bucharest, where his photos are being exhibited later this year, as well as Barcelona and London.
"I would love to go to Russia," he adds. "I saw some photographs of the windows there and they're very beautiful. I'd also like to go to Tibet in China."
Goncalves says he has a dream of collecting window photos from every country, but concedes: "It will take a long time."
He adds: "Sometimes I'm just walking with my girlfriend and I'm, like, 'whoa — look at that window.' This is like an addiction."
See more of Goncalves work on his website.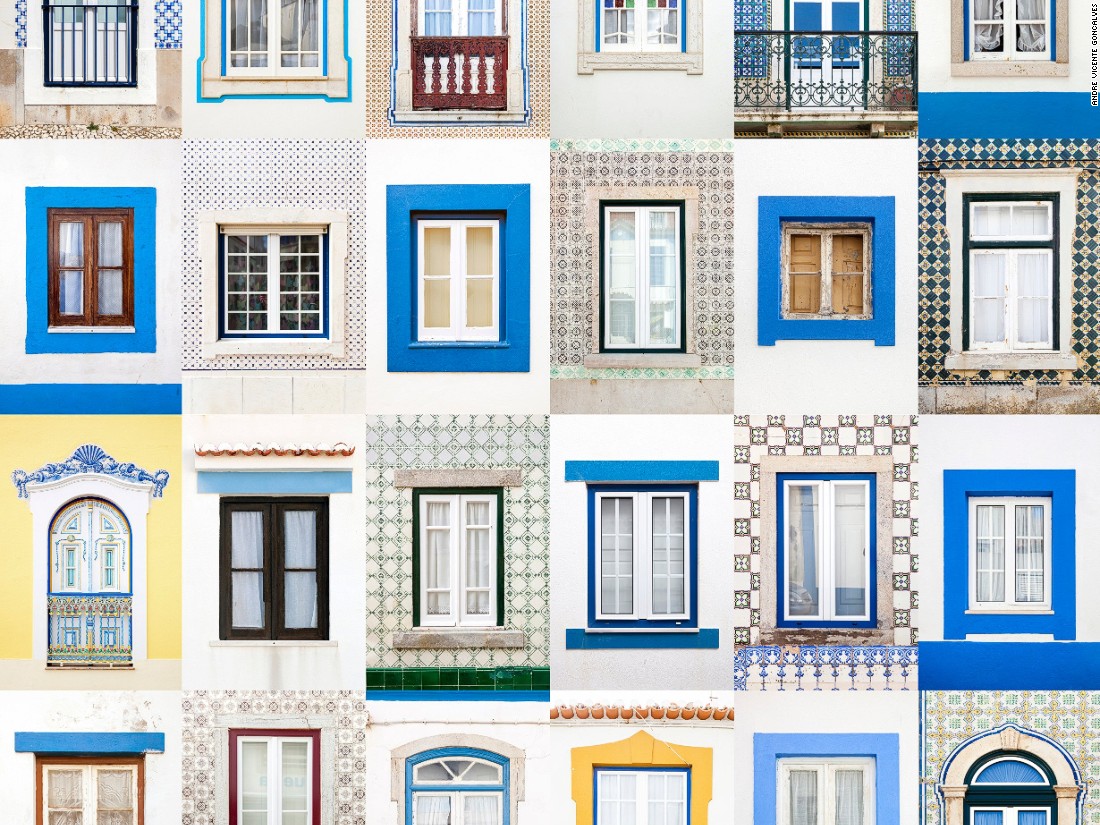 Ericeira portugal: Goncalves says, on his blog, that his work is a study in urban architecture and aesthetics highlighting the uniqueness of the world.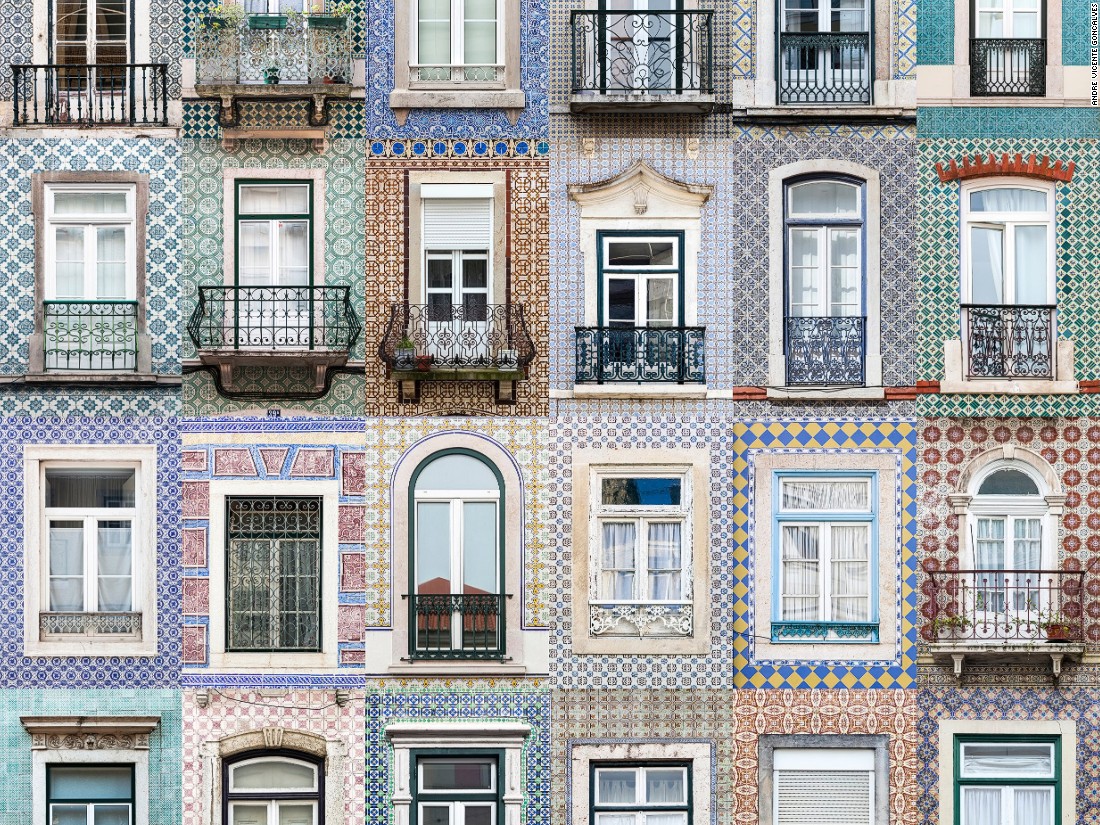 Lisbon: Goncalves uses Canon digital cameras and a telephoto lens to create his images. He prefers photographing from a distance, so that the lines in the image appear perfectly straight. "a problem in some old streets in Lisbon that are only a few meters wide" he says.