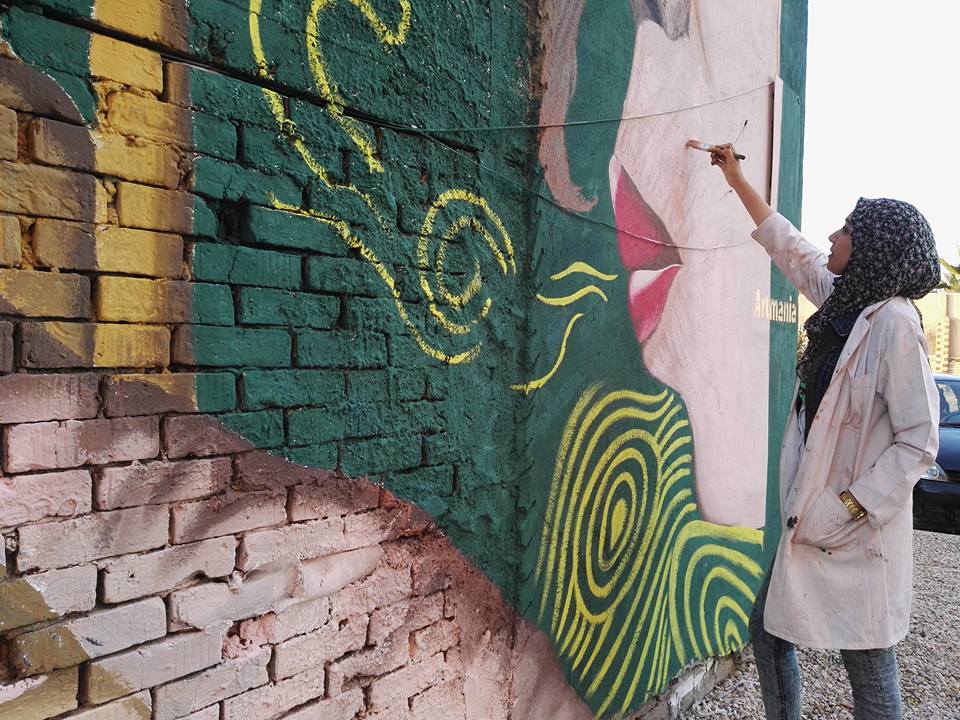 The city walls of Mansoura were radically transformed within the space of a month into a fixed gallery of wonderful, creative drawings and paintings by a youth initiative called Artmania.
This eye-catching initiative consists of the work of 30 university students who are also painters, Eman Mohamed, a member of the group, told Egypt Independent on Monday.
"We came up with the idea about a month ago. We started by ourselves, without any funding. At first we chose to work on walls in side streets as doing this type of [graffiti] art out in the open would require permission from the authorities," Eman explained.
The group found their endeavor challenging due to lack of funding to buy art materials, as well as restrictions on where they could paint and draw in the city. But it wasn't long before the group received support from the Daqahlia governor,
"The governor instructed the government agencies to allow us to draw on the city walls. He also allocated a social club for us to hold meetings and store our equipment," she said.
Eman said the group aims to create art that will make passersby, drivers and passengers feel happy when they go around the city. "Our drawings include popular cartoon characters or things related to Egypt's inherent traditions and culture," she said.
When asked if Artmania plans to expand outside of Mansoura, Eman said that thanks to their posts on social media, the group has been contacted by university groups that showed an interest in doing something similar in their communities.
"The idea has taken hold in several governorates, such as Alexandria; it even reached other Arab countries, like Palestine – a local journalist contacted us about doing artwork there," she concluded.
Photos shown in slideshow above. See more photos here
Photo credits: Artmania team