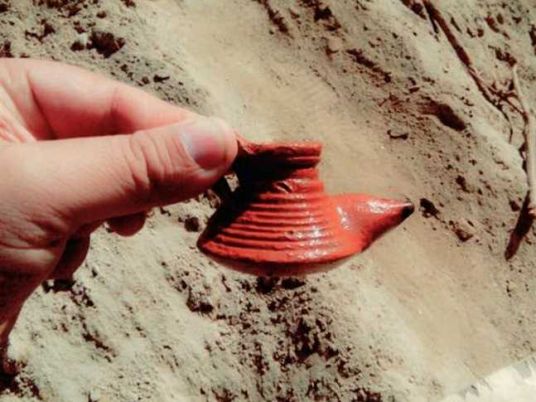 On Thursday, Mahmoud al-Afifi, head of the Egyptian Antiquities Sector, announced the discovery of a limestone paved floor, black granite remains, the remains of a kiln that dates back to the Roman era and a wall of limestone joined with a layer of mortar.
The discovery was made at Gustav Aegeon villa, according to Afifi.
Afifi said in a statement that the discovery was made during an archeological excavation at the site of the villa after a citizen requested a permit from the ministry to establish a building near the archaeological area.
Archaeological excavation is a traditional measure carried out by the ministry before the start of any construction work around archaeological sites to make sure that the site does not contain buried antiquities, Afifi mentioned.
Mostafa Roshdy, Director General of Alexandria Antiquities, said: "a number of other archaeological pieces were also discovered including various types of pottery from the Hellenistic and Byzantine periods, coins and pottery utensils used for cooking, as well as a number of bone crafts."
"All these objects were sent to the restoration laboratory at the Roman Theater for necessary cleaning and restoration work in preparation for registering them with the archaeological records", he added.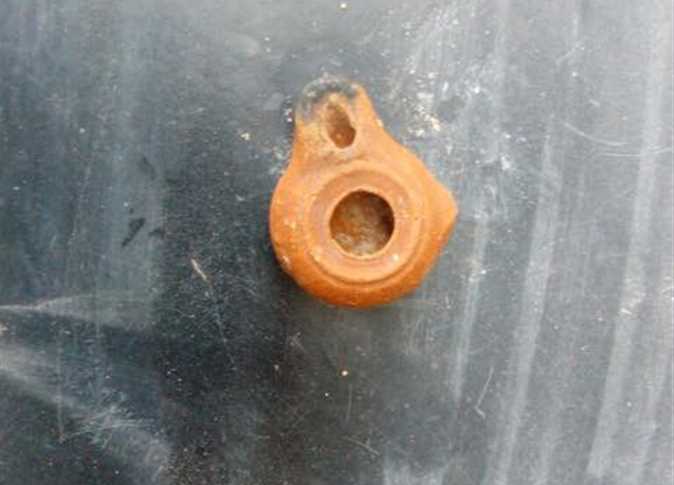 Edited translation from Al-Masry Al-Youm