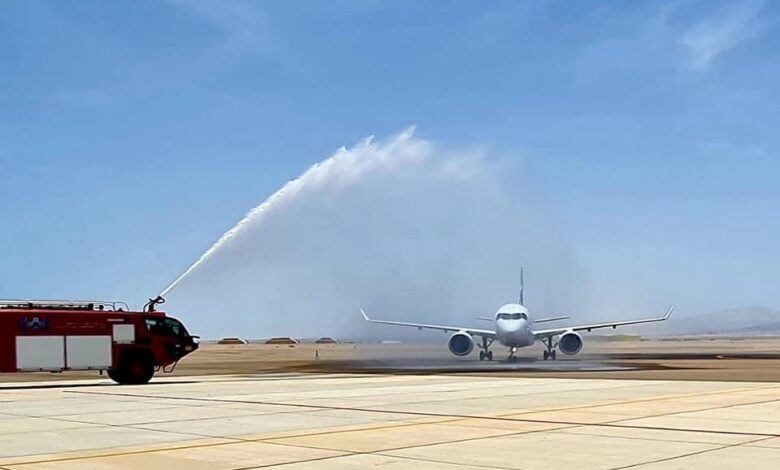 The Berenice International Airport on Monday received its plane with 60 passengers on board.
The airport administration organized a special reception for the EgyptAir plane by spraying water on it, marking the celebration of the airport's first landed flight.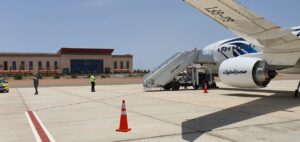 The Berenice International Airport is considered a promising new airport stimulating the incoming tourism movement to Egypt, due to the richness of the region in tourist destinations and its unique location on the Red Sea coast.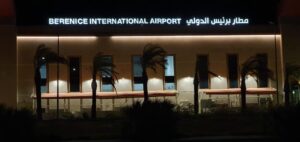 The airport consists of a corridor 3,650 meters long and 60 meters wide, an apron that can take up to eight aircraft and a terminal that can take up to 600 passengers per hour.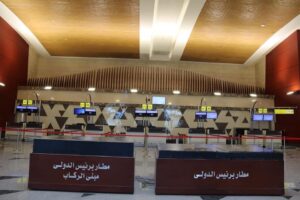 The airport also includes a 58 m-high control tower and 47 technical, administrative and service buildings.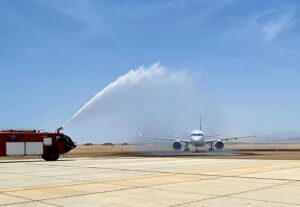 The airport was established at a LE 2.31 billion cost.