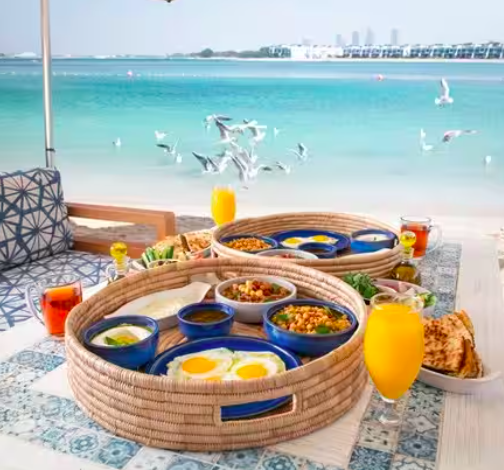 The Summer Restaurant Week returns to Dubai from August 18 to 27 as part of the Dubai Summer Surprises (DSS) event, offering visitors a chance to dine at over 50 of Dubai's top restaurants and family dining destinations.
The event brings a variety of meals from different cultures, including flavors from the Middle East, Europe and India, all at an affordable price.
Each of the fifty participating restaurants will offer up "prix fixe" with their signature dishes alongside unforgettable offers such as two course lunches at only  AED95 and three course dinners beginning with AED150.
This is an event no food lover will want to miss, allowing them to explore new flavors and see in person why Dubai has earned its place as one of the world's foremost gastronomy capitals.
Bookings are now available at the Summer Restaurant Week website.
Running until September 3, Dubai Summer Surprises is the summer festival of the year, boasting incredible entertainment, astounding offers, amazing food options, alongside all sorts of surprises that have to be seen to be believed.
Here's a look at what some of the participating restaurants have to offer for this event:
Arabian wonders
Those looking to sample some of the finest local flavors should head on over  authentic Emirati restaurants, which pay tribute to the region's rich culinary traditions such as "Al-Fanar."
Step inside for a unique blend of traditional décor and retro furnishings, taking visitors back in time to Dubai's history. Dishes such as grilled seabass tanoor, creamy seafood soup and legaimat complete the historic experience.
Looking for something more out there? "Bushra by Buddha-Bar" located in the Dubai Marina combines traditional Middle Eastern recipes with unique entertainment experiences and creative mocktails for a restaurant like nowhere else.
"Overlooking Dubai's stunning marina, Bushra by Buddha-Bar offers a sumptuous blend of traditional and contemporary Middle Eastern cuisine with a unique sharing-style menu bursting with flavour and soul," the Bushra official website reads.
And fans of Iraqi and Persian food can delight in "Shabestan" in Deira Creek and "Yaba" by Chef Shaheen in Jumeirah 1.
While lovers of Beirut's food can enjoy the "Al-Nafoorah in Jumeirah Al Qasr" or "Ibn Al Bahr" in Club Vista Mare venues.
A taste of Europe
For those who want to sample some of Europe's most elegant offerings, look no further than the "Accents" restaurant, providing food lovers with authentic Mediterranean cuisine that is sure to make them feel as if they were in Italy.
"Skafos" also boasts its own assortment of Mediterranean meals, alongside seafood offerings from the exquisite "Alici".
And for lovers of France, the Summer Restaurant Week  has you covered with Bistro des Arts, La Petite Ani, and Couqley French Brasserie and Couqley French Bistro and Bar, all offering food that feels straight out of Paris.
"Fi'lia"  located on the 70th floor of SLS Dubai Hotel & Residences in Business Bay provides diners with an unbelievable view at the top of the world, while "Folly" in Madinat Jumeirah allows for fine dining while looking over the Souk Madinat's water-ways.
Lovers of Italy and Spain can further sample the "Venus Ristorante" in Bluewaters, "Vero" at The Walk, "Social" at Waldorf Astoria, "Slice" in Dubai Media City, "Boca" in DIFC and "Ballaro" on Sheikh Zayed Road.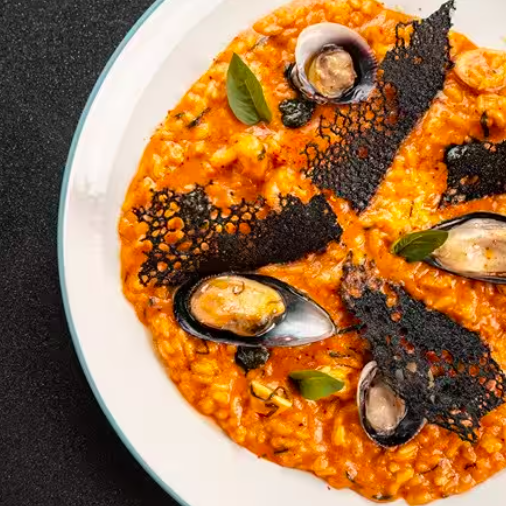 And European restaurants with a more global-flair include "Jones the Grocer" in Hilton Palm Jumeirah," Jones the Grocer Express" at DIFC, and "Maison Mathis".
Amazing Asia
Lovers of Asia are in for the time of their lives with the Summer Restaurant Week, with a bounty of recipes brought from India to China.
Indian meals can be food in abundance at "Carnival by Tresind", while those looking for something more modern can partake in "Farzi Café" and "Indya by Vineet".
More Indian gourmet options are available at VARQ located at the Taj Exotica Resort & Spa, The Palm, Dubai while Mohalla at Dubai Design District offers up an array of delicious Indian sweets.
And for an unforgettable blending of Arabic and Indian flavors, "Aamara" on Sheikh Zayed Road can't be missed.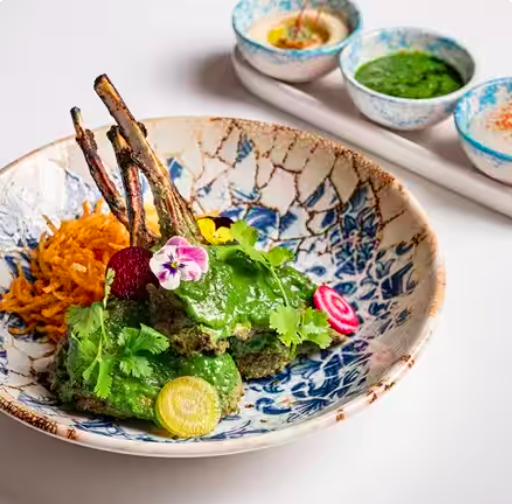 A taste of  Southeast Asian home-style cooking with a casual decor is available at "LAO" on the Palm, while BB Social Dining at DIFC provides Japanese meals and other Asian recipes to die for, including their bao buns.
Gorgeous views straight out of Asia are available at Pai Thai while the Maison De Curr overlooks the Burj Khalifa and the fountain.
But the options don't end there – Vietnamese Foodies in Nakheel Mall, Kimpo on Sheikh Zayed Road, Lah Lah in Zabeel House the Greens, Soon in JLT, and Zheng in JLT offer up a dazzling array of options for Southeast Asian  menus.
Zheng He's in Al Sufouh brings modern Chinese cuisine alongside a gorgeous view while Taiko at Sofitel The Obelisk brings a true taste of the Far East.
The spice of life
It's going to be one flaming hot Summer Restaurant Week, with a wide array of Mexican menus.
Food lovers that can take the heat should head over to La Tablita, Lila Wood Fired Taqueria, and Maya by Chef Richard Sandoval, some of Dubai's finest Mexican restuarants offering the hottest spices and the finest tastes of Mexico's classics.
Meat to eat
Meat lovers won't want to miss Butcha in City Walk, offering fine Turkish steaks, while the two year in a row Michelin Star rated 11 Woodfire in Jumeirah 1 also boasts an inclusion in the top 50 MENA restuarants of 2022 and even boasts vegetarian options.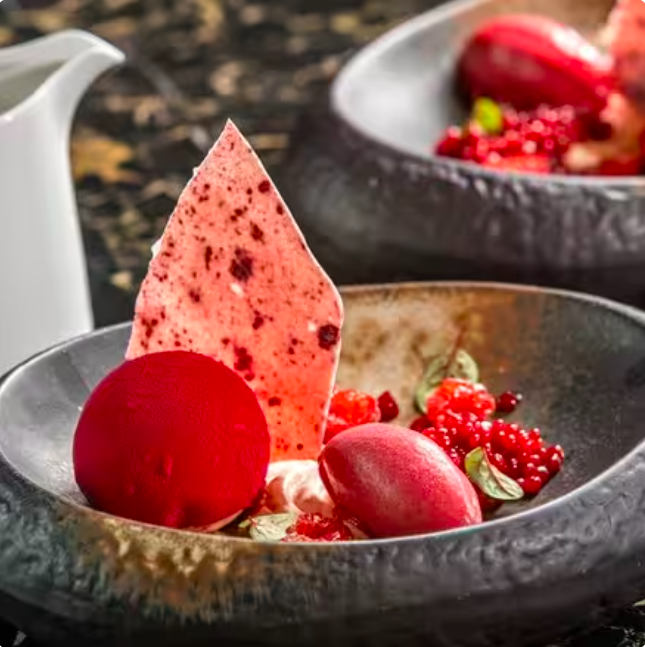 And then there's the  Bull & Bear in DIFC, described by its website as the "acclaimed signature steakhouse of Waldorf Astoria DIFC," proving meat lovers will be spoiled for choice in this Summer Restaurant Week.
One-of-a-kind experiences
The Summer Restaurant Week is a food event like nothing else, as showcased by SFUMATO's affordable all-day dining options, with its incredible pastry variety, meat menus and vegan options alike, visitors can find something to their tastes.
Then there's the award-winning 21grams which serves a variety of local bistro meals and soul food based on the Balkan Peninsula.
The OAnjo restaurant offers a unique blending of Portuguese and Japanese menus.
"OAnjo restaurant is a sensational fusion of Southern European flair mixed with delicate Asian oriental flavors as the tastes of Portugal and Japan intertwine to create a heavenly blend," its website reads.
Vegans can delight at the Wild & The Moon, while those who yearn for a strong cup of coffee can take a trip to the Dining Boutique.
Environmentally aware
Dubai isn't just known for its reputation as a culinary wonderland – It is also at the forefront of environmental awareness, and the venues at display this event truly reflect it.
The LOWE venue received a Michelin Green Star for offering a contemporary menu that promises sustainability.
Boasting a Michelin Green Star and Bib Gourmand award, Teible located at the Jameel Arts Center's ground floor "embraces a farm-to-table concept, motivated by a four-pillar value system that includes sustainability, seasonality, simplicity, and locality," according to its website.
Lovers of English food need look no further than Dhow & Anchor, Reform Social & Grill, Roaring Rabbit, and The Nine, which bring the heart of Britain straight to the Middle East.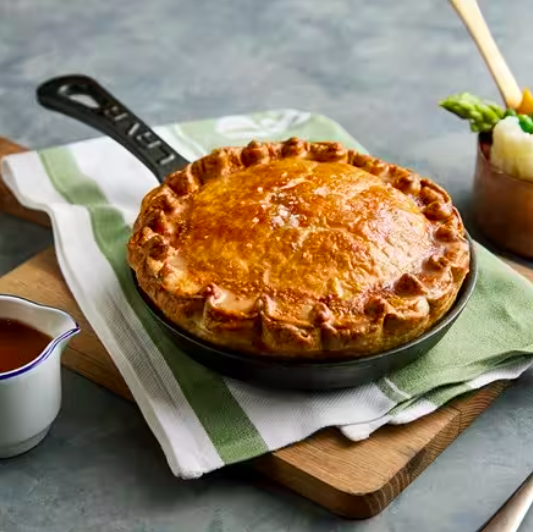 Located at the Ritz-Carlton DIFC, Bite Me Burger is the place to be for anyone looking to sink their teeth into a juicy burger, alongside family-friendly international delights.
Lastly, Mina Brasserie breaths new life into the French brasserie cuisine, while those looking for a truly international taste can look no further than the likes of Social Company and Mitts & Trays, offering artistically prepared meals from across the world.