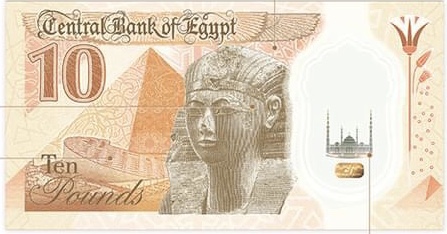 The Central Bank of Egypt has introduced the ten-pound denomination of plastic (polymer) notes, produced using the latest banknote production lines applied in the world at the new mint house in the New Administrative Capital.
The bank emphasized that none of the previous banknotes of the same category would be canceled and that they would continue to be used and circulated.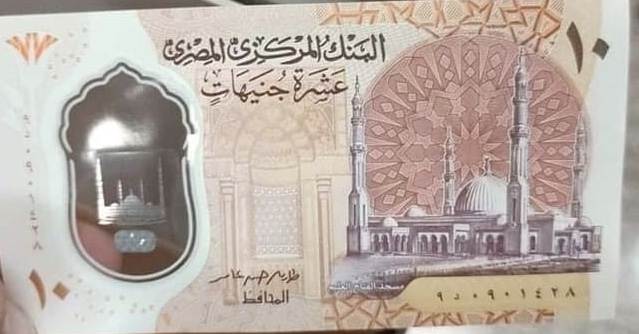 CBE said in a Tuesday statement that the introduction of the new currency comes in light of the state's keenness to keep in pace with the latest global and technological measures in securing and printing the currency in circulation.
It also comes as part of a framework for implementing clean monetary policy and raising the quality rates of banknotes in circulation within the Egyptian market.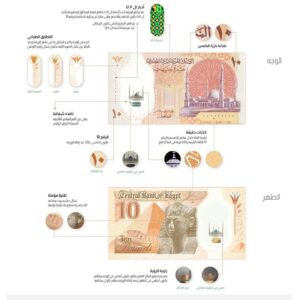 In addition to reduce the cost of printing banknotes, especially the most traded categories in the long run due to the longevity of the Polymer notes, in line with the sustainable development programs adopted by the state through Egypt's Vision 2030.
The CBE explained that the new ten pounds had been designed in a modern and innovative manner.
The new currency was adorned with the Al-Fattah Al-Alim Mosque as one of the landmarks of the Islamic architectural styles in the New Administrative Capital, as well as of the Pharaonic civilization represented in the statue of Hatshepsut, a nod to the heritage of the ancient Egyptian state.
Plastic money is characterized by flexibility, strength, and longevity, which reaches about three times the life of the current banknotes category, the CBE said, in addition to being water-resistant, less affected by dust, and more resistant to pollution compared to paper currency.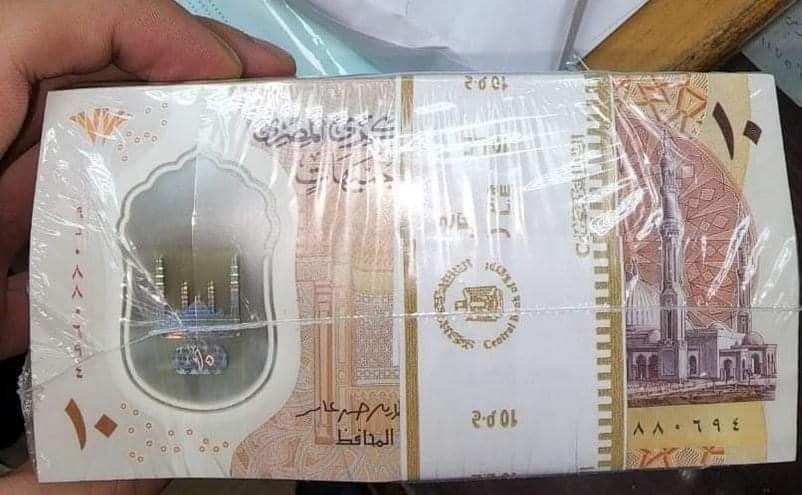 As an added benefit, it is more difficult to counterfeit.
The Central Bank of Egypt stressed that the circulation of the new plastic currency comes alongside its paper counterpart of the ten-pound denomination currently in circulation, and citizens can obtain the new plastic ten pounds through the network of branches of Egyptian banks that exceed 4,500 branches.
Edited translation from Al-Masry Al-Youm