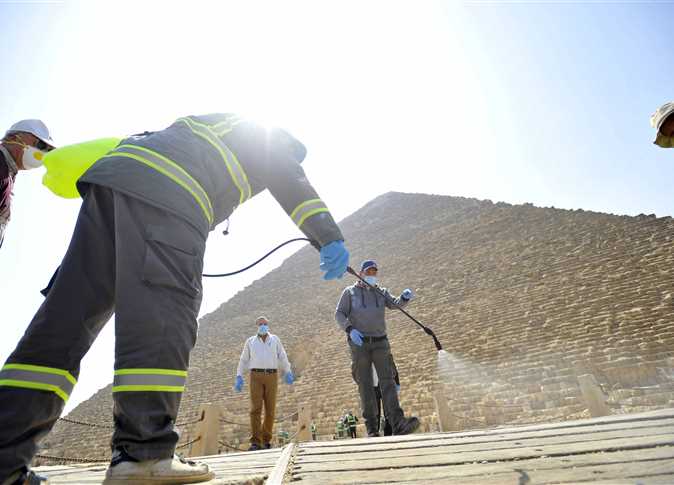 Egypt's Ministry of Tourism and Antiquities started on Wednesday the process for sterilizing and disinfecting the Giza Pyramids archeological site to prevent the spread of coronavirus (COVID-19).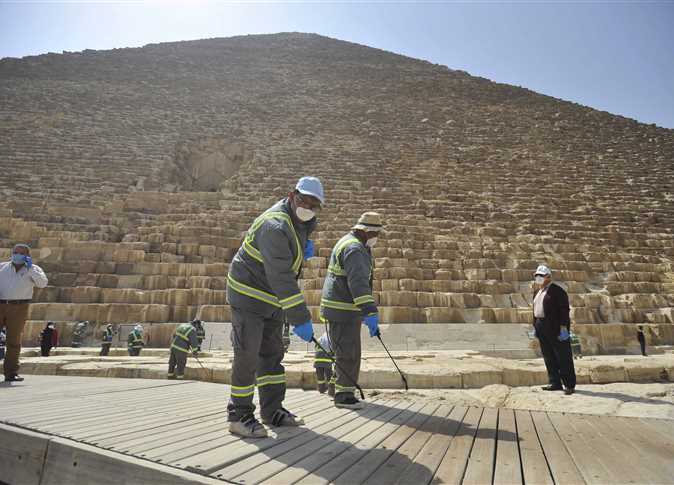 The Director General of the site, Ashraf Mohy-Eddin, said that sterilization and disinfection work was carried out in accordance with international standards and using materials approved by the Ministry of Health and Population.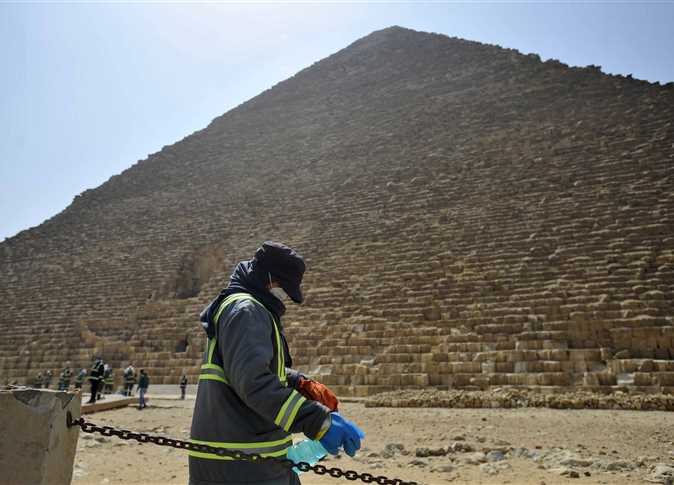 He said that the sterilization work included the visitors' reception hall, x-ray devices, ticket booths, restrooms, the entrance to the site, and the roads leading to it.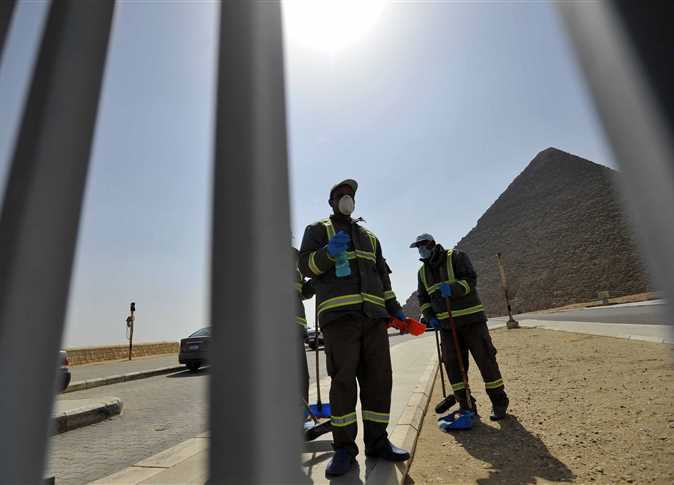 Workers also disinfected the wooden walkway in front of the Great Pyramid, the surfaces that the visitors can lean on, and visitors' seating areas.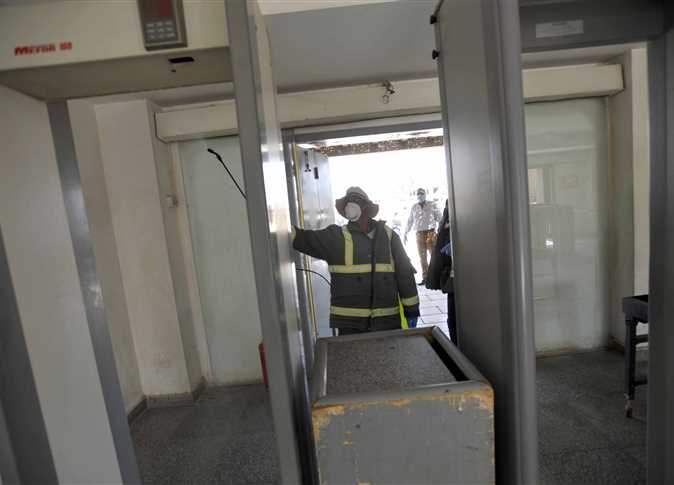 The Ministry of Tourism and Antiquities on Saturday announced that all museums and archaeological sites in Egypt will be closed from March 23 until March 31.
Meanwhile, the flight suspension, originally intended to last from March 19 through March 31, has been extended to April 15.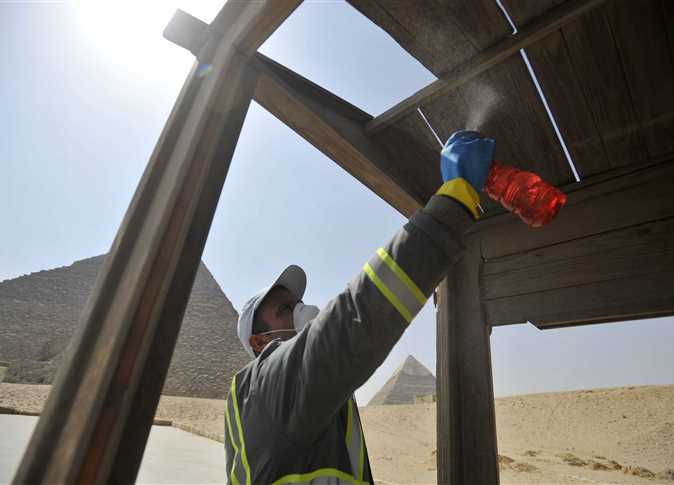 A statement by the Tourism and Antiquities Ministry said that the decision to close down tourist sites and museums, which will undergo sterilization during the suspension period, is part of measures to curb the spread of coronavirus.
During this suspension period, awareness sessions will also be held for museum and tourist site workers on ways to prevent and protect against the virus, according to the Ministry.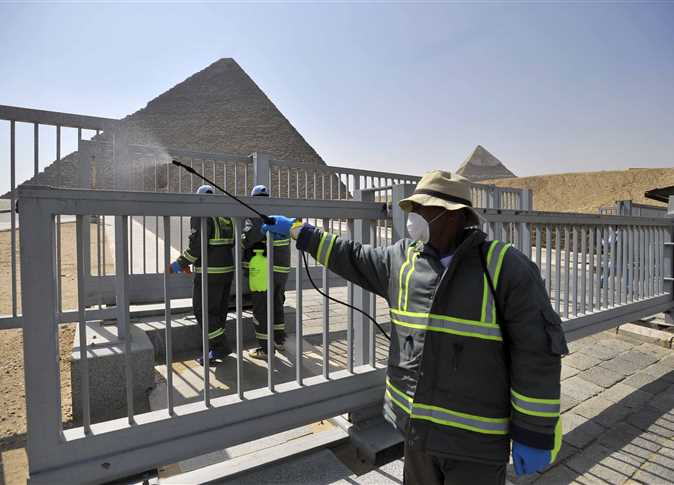 Egypt has also moved to combat the coronavirus through a campaign to disinfect government buildings, other institutions, and public spaces following an initiative announced by the Health and Population Ministry to sanitize modes of public transportation and buildings in the private and public sector each Friday.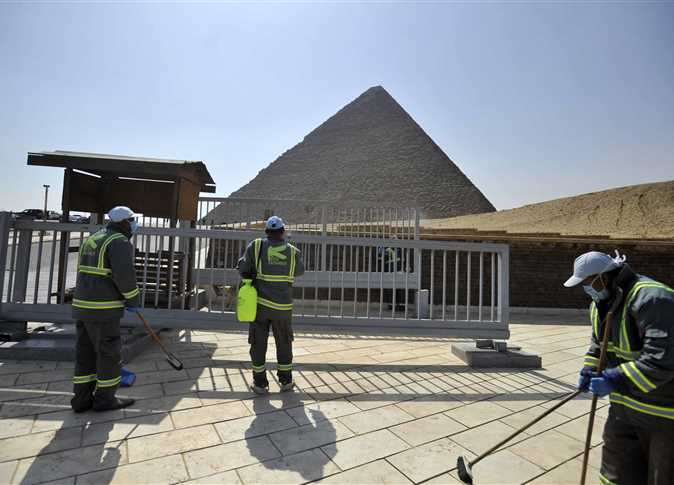 Egypt announced on Tuesday 36 new coronavirus cases and one additional death, bringing the total number of cases confirmed so far in the country to 402.
Twenty people have died from the virus in Egypt, as well as two senior military officers.
There have been over 400,000 confirmed cases of coronavirus worldwide and upwards of 18,000 deaths.
Edited translation from Al-Masry Al-Youm