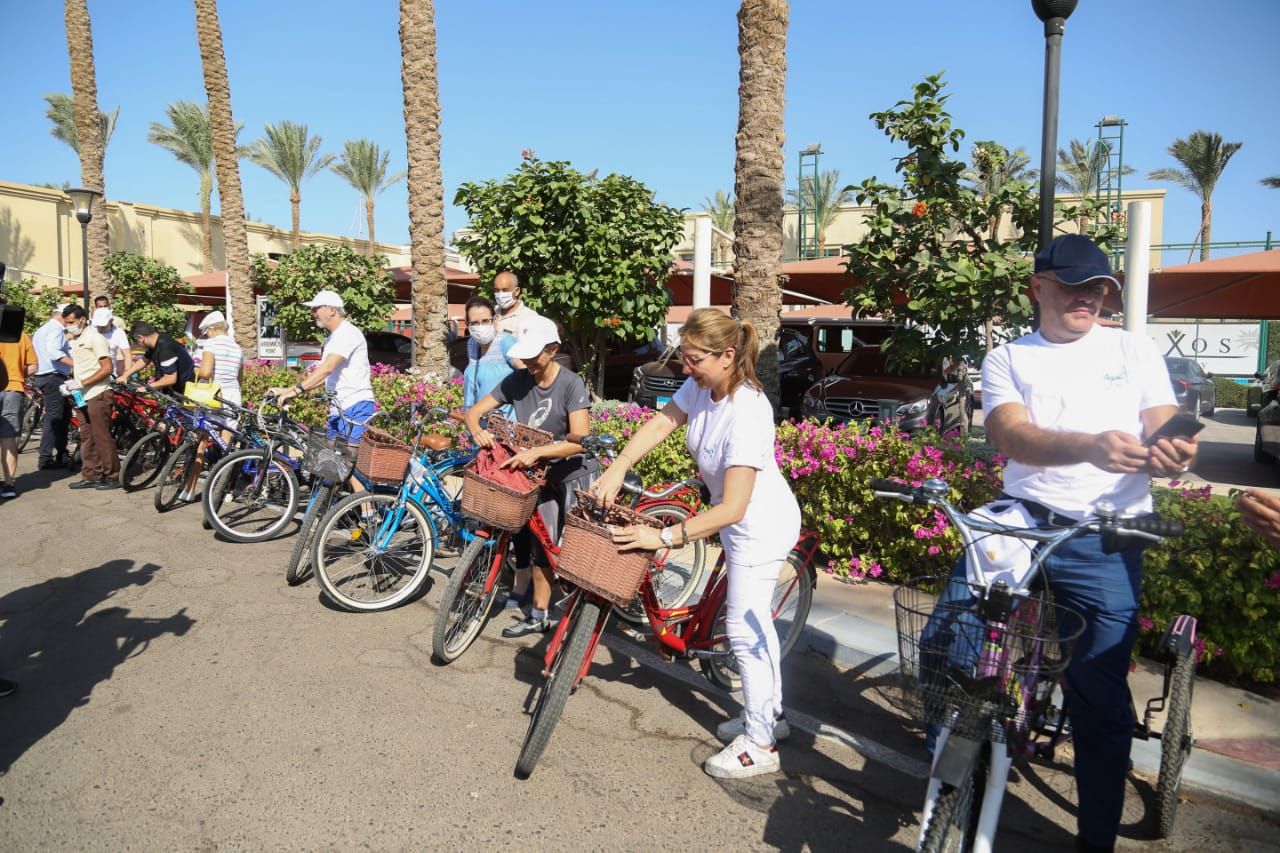 Egypt's Minister of Tourism and Antiquities, Khalid Anany, and Egypt's Minister of Aviation, Mohammed Mannar Manaa, along with 30 ambassadors holding posts in Egypt participated in a bike marathon in Sharm el-Sheikh Friday morning.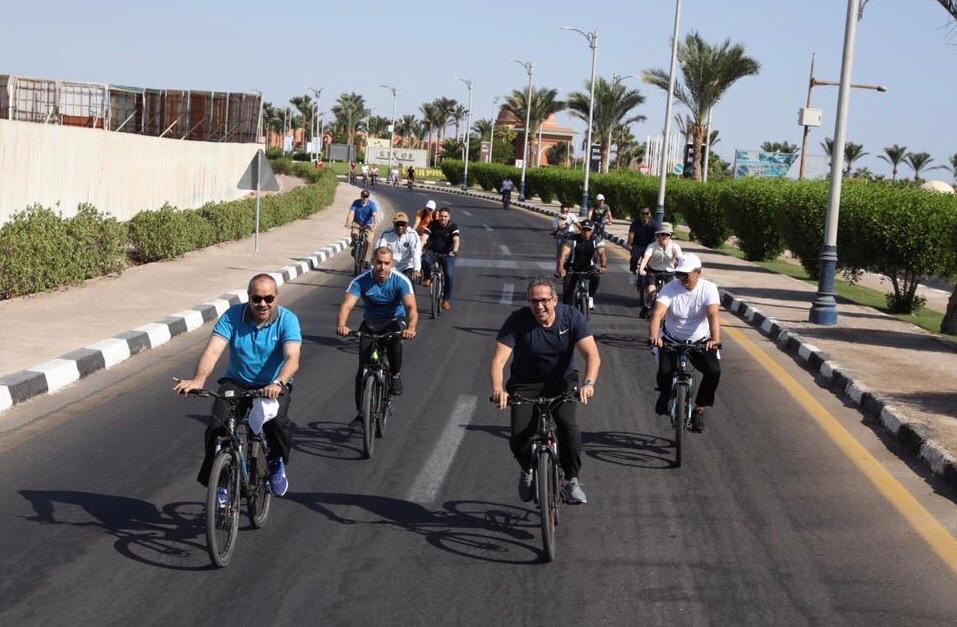 The marathon was held to celebrate the upcoming World Tourism Day on September 27. The Ambassador of Cameron to Egypt, Mohamadou Labarang, finished first.
Labarang's success in the marathon secured his place as the first person who will see the new archaeological discovery in Giza's Saqqara Necropolis in October, Anany said.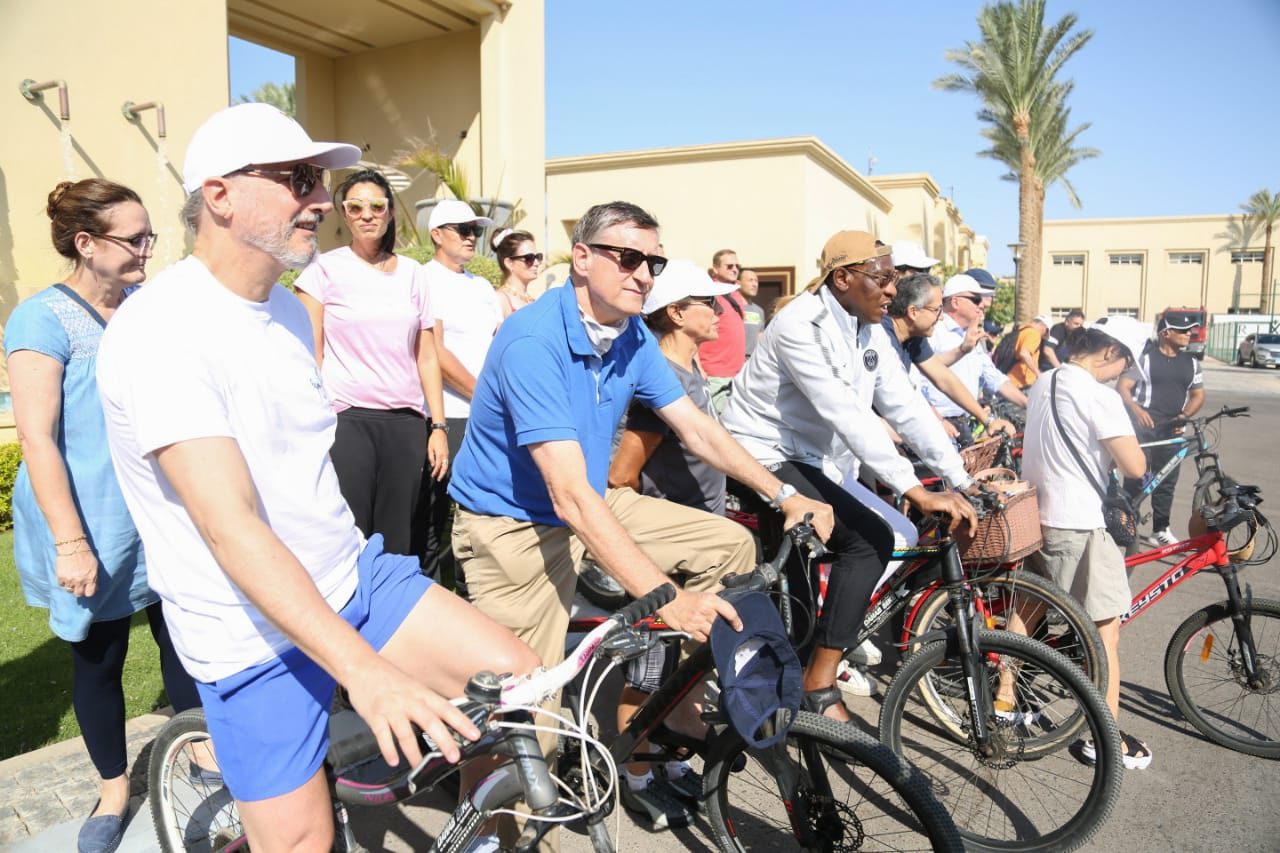 The one-hour marathon kicked off in front of the hotel residence of ministers and ambassadors, and followed a path around the tourist beaches of Sharm el-Sheikh.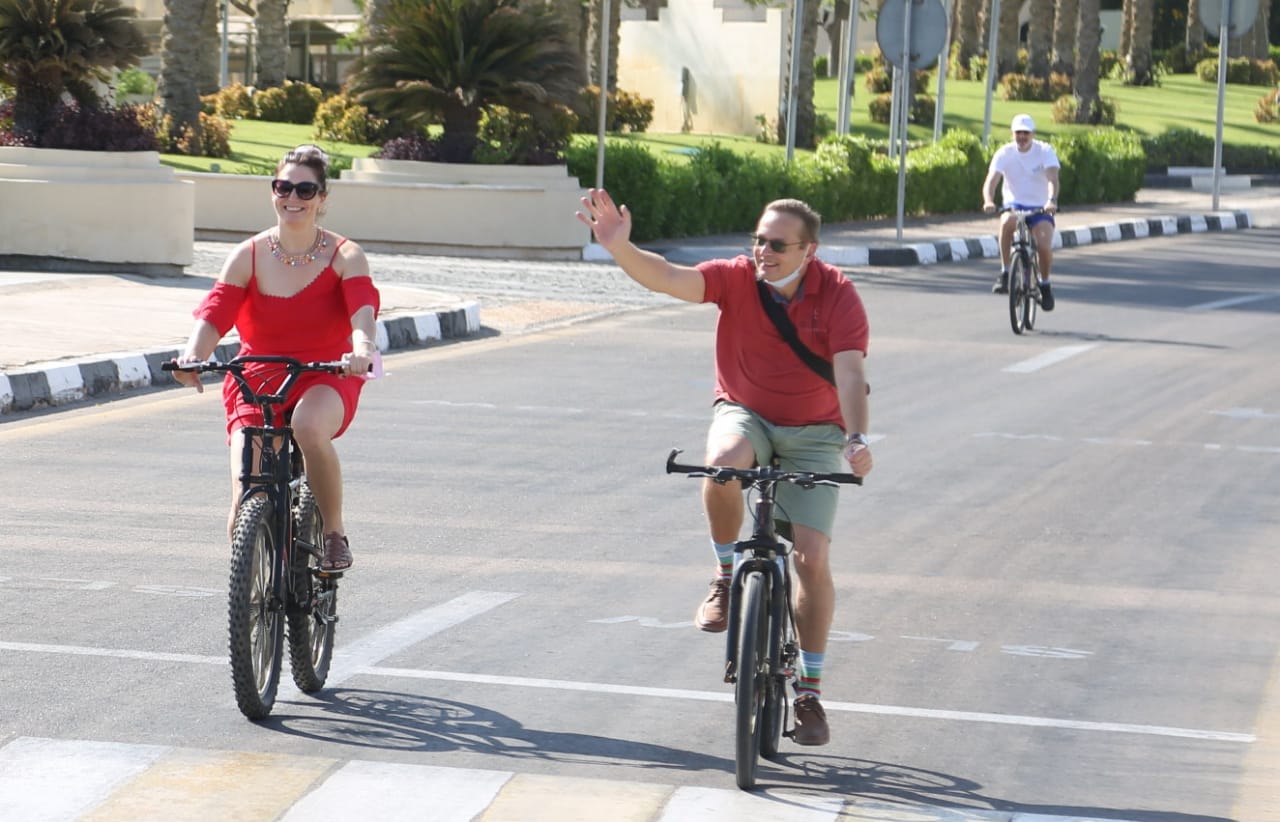 Cyrill Nunn, Germany's Ambassador to Egypt, enjoyed with the marathon so much that he suggested holding a world bike competition in Sharm el-Sheikh.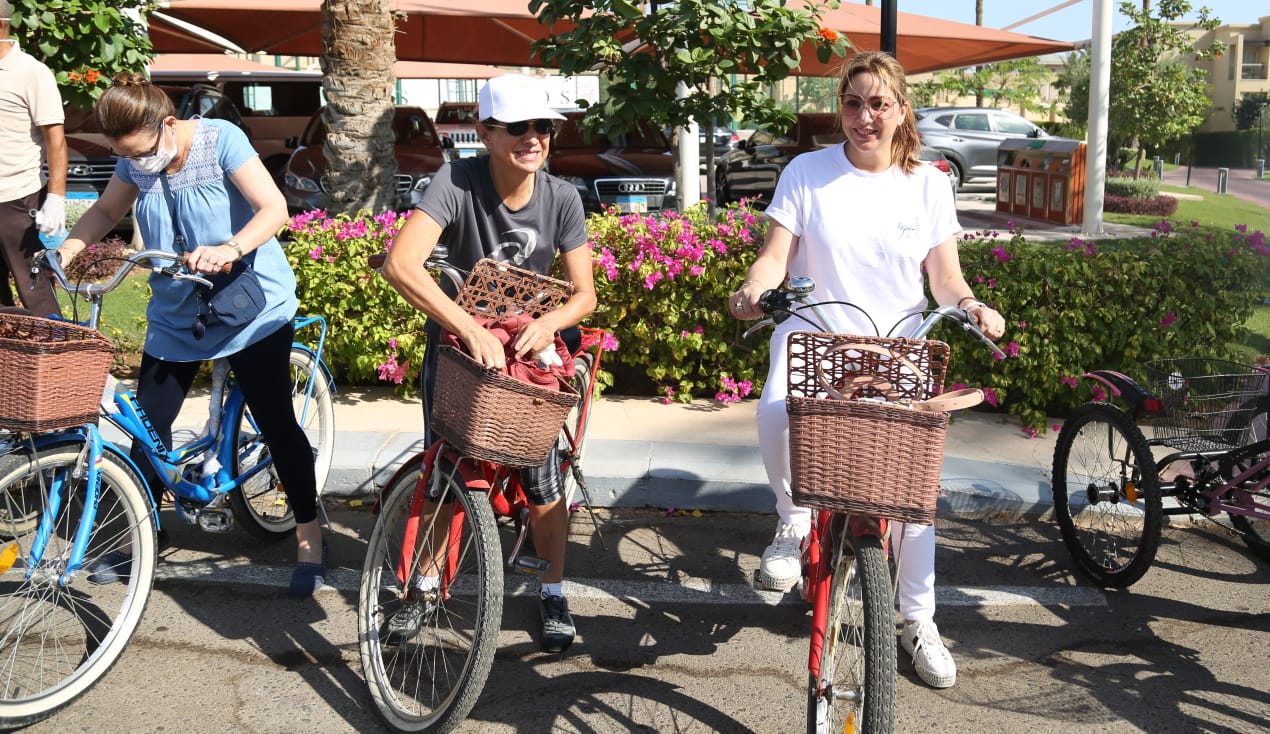 Egypt hosted the official celebration of World Tourism Day in Aswan in 2011, and continues to hold a small celebration each year to recognize the day.
Egypt's tourism industry remains one of the country's leading economic sectors. It witnessed a remarkable 21 percent growth in 2019, welcoming 13.6 million visitors, according to a report from the United Nations World Tourism Organization.