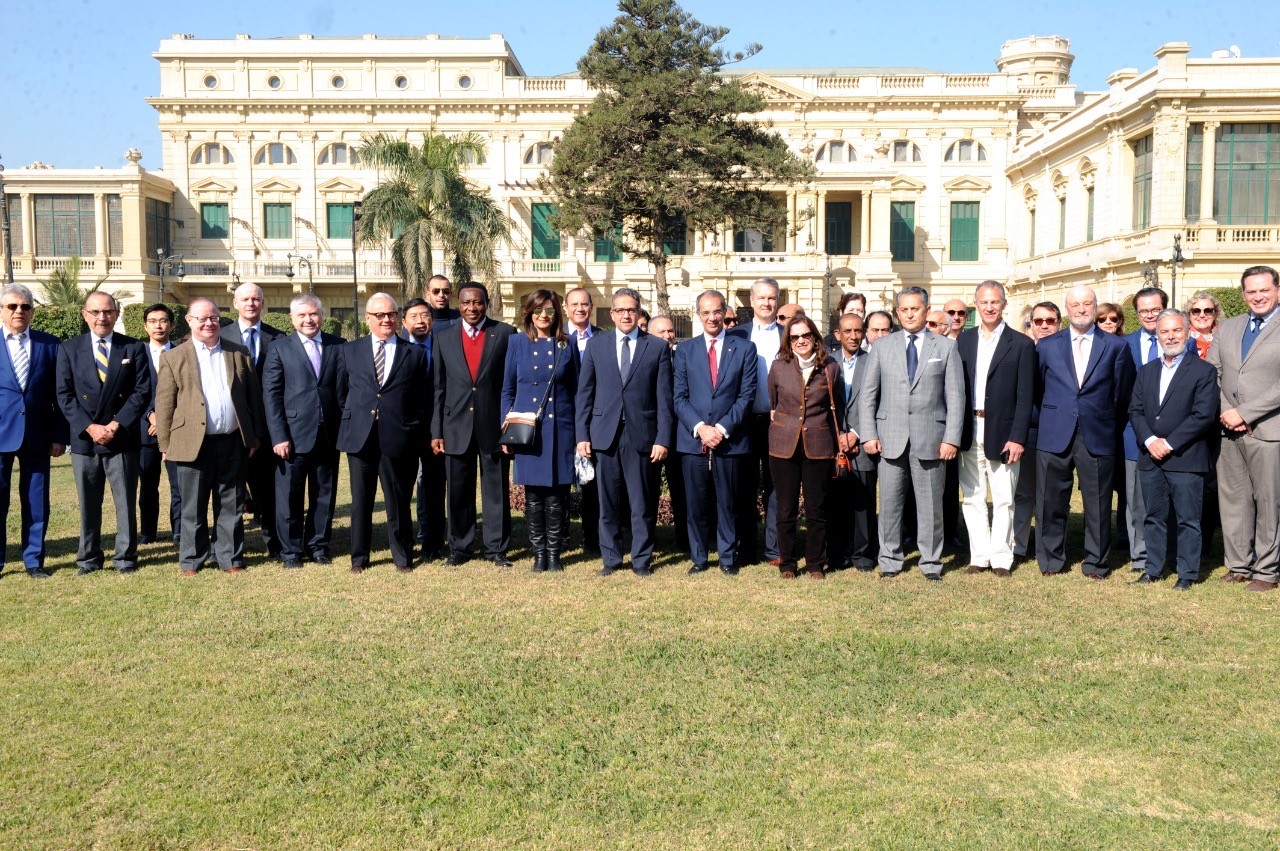 Minister of Tourism and Antiquities Khaled al-Anani invited ambassadors from 40 foreign countries in Egypt to visit the Abdeen Palace on February 1, a statement from the Tourism Ministry said.
These ambassadors come from countries such as India, France, the US, Italy, Spain, Serbia, Brazil, Argentina, Ireland, Armenia, Australia, Chile, Singapore, Hungary, Mexico, Portugal, Colombia, Bulgaria, Slovenia, Lithuania, Malta, Cameroon, Cuba, New Zealand and more.
Anani also invited a number of tourist investors, and the president of a union.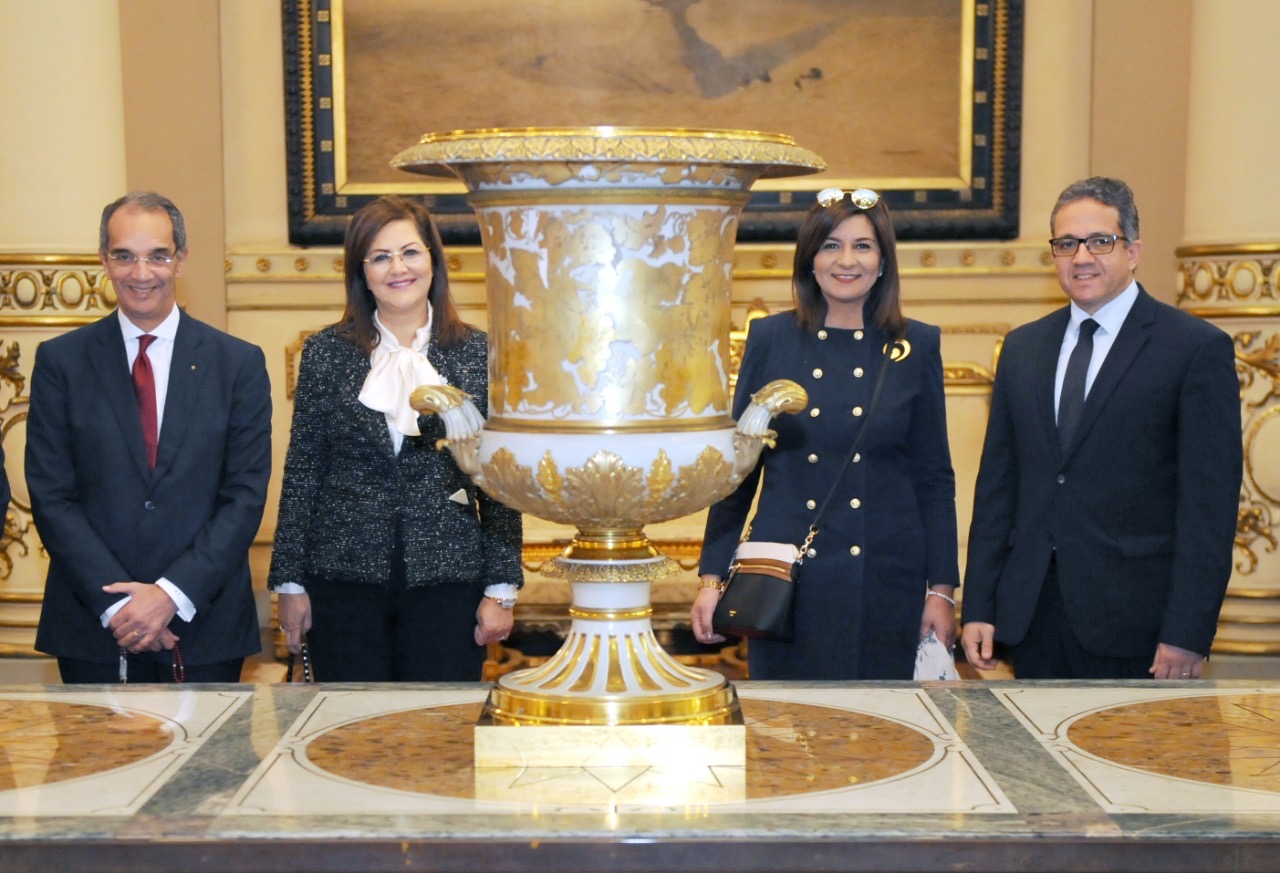 This visit comes within the framework of the state's policy to promote archaeological and historical monuments and various tourist destinations in Egypt, and as part of a series of ambassador visits to archaeological sites organized by the Ministry of Tourism and Antiquities.
During the visit, the Minister of Tourism and Antiquities was accompanied by Minister of Planning and Economic Development Hala al-Saeed, Minister of Communications and Information Technology Amr Talaat, and Minister of Immigration Nabila Makram.
The visitors were escorted on a tour which began with a visit to the Al-Fath Mosque and then the Abdeen Palace and its attached museums – after dividing the visitors into three groups and providing them with explanations in English, French and Arabic.
During their tour inside the palace rooms and halls, the invitees expressed admiration for the palace's greatness, unique architectural style and interior decorations.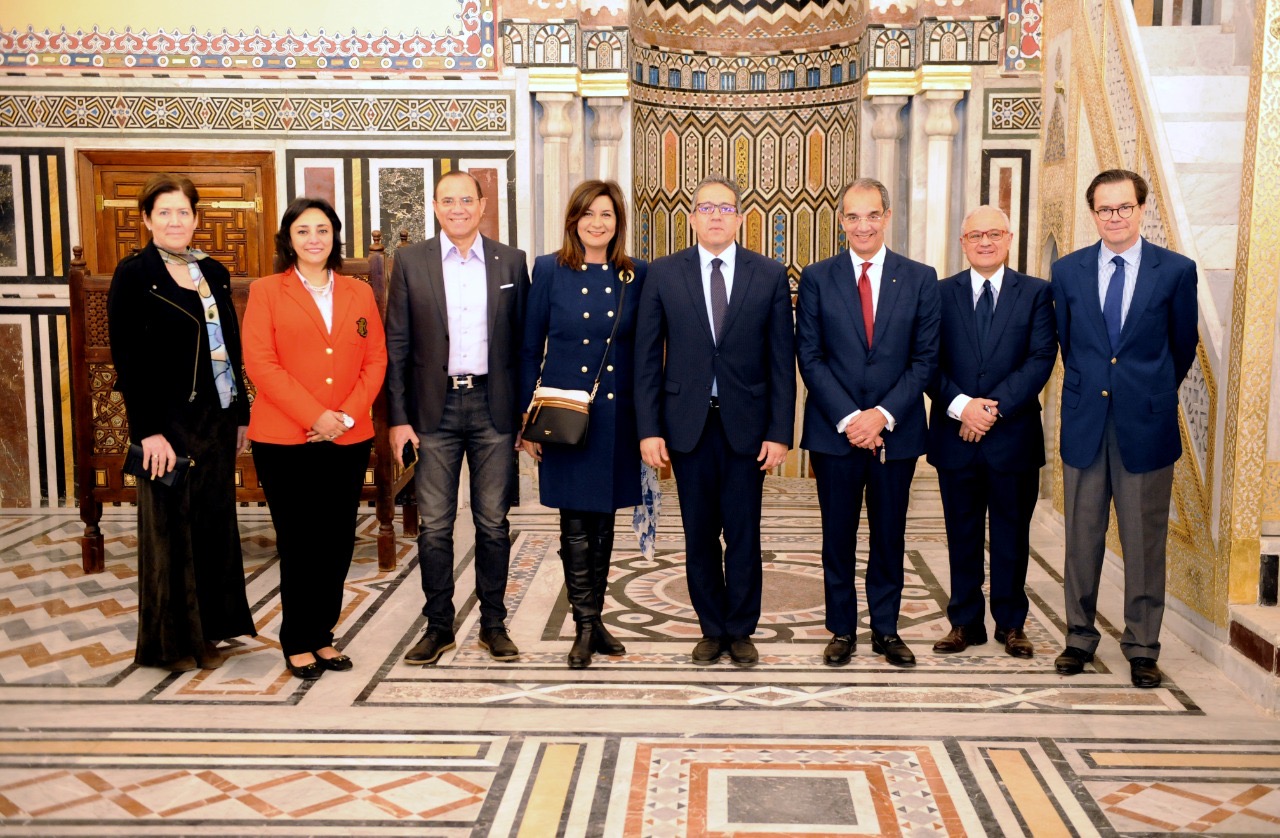 They also praised the artistic state the palace's preservation, expressing their belief that the restoration work was carried out by skilled craftsmen.
One of Egypt's presidential palaces, the Abdeen Palace was constructed over 150 years ago in 1863 and is known as the "Jewel of the 19th Century".
It witnessed events that led to the independence of Egypt between 1863 and 1952. The palace was designed in the neo-classic French style by engineers, architects and artists from several countries under the supervision of French engineer Lyon Rousseau.