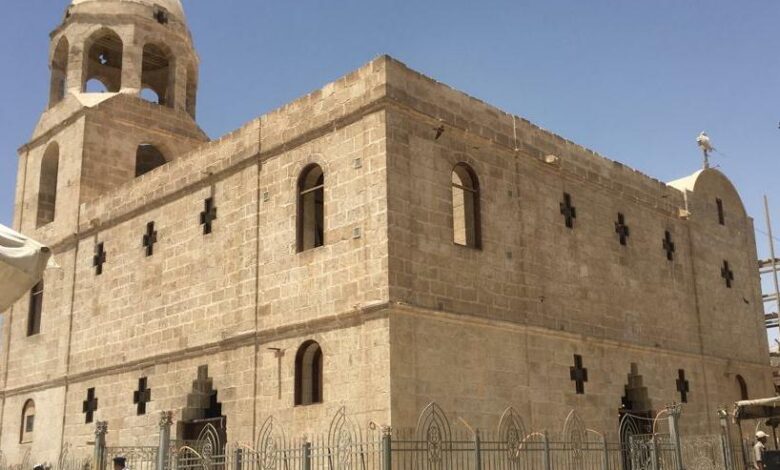 The Ministry of Tourism and Antiquities announced on Monday that Assistant Minister of Tourism and Antiquities for antiquities and museum projects Hisham Samir and head of the Islamic, Coptic and Jewish Antiquities Sector at the Supreme Council of Antiquities Osama Talaat, inspected restoration work at the Monastery and Church of the Virgin Mary in Jabal al-Tair – one of the biggest stops on the path of the Holy Family.
The restoration project is part of a number of sites, churches and monasteries along the path following the Holy Family's journey in Egypt that have been restored and opened to visitors, amid ongoing efforts to boost cultural and religious tourism in the country.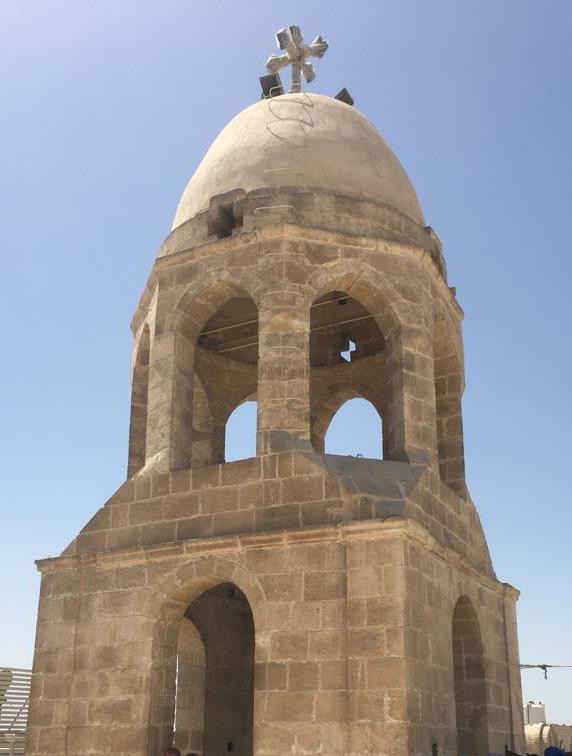 Samir explained that development of the area included general coordination of the site and the church precinct, in addition to completing structural restoration work via restoring all walls, fixing cracks, restoring the lighthouse and strengthening the structure of the bell tower, as well as the southern narthex and all vaults in the church.
At the end of the tour, Governor of Minya Osama al-Qady met with Samir and Talaat to discuss all the necessary preparations for the opening of the monastery after its development.
Thousands of years of history
The Church of the Virgin Mary in Jabal al-Tair is located five km from the eastern bank of the Nile in the city of Samalut in Minya, and is named Jabal al-Tair in relation to the migratory birds which came annually and settled at the foot of the mountain, according to Talaat.
The church was built in 328 AD by Empress Helena, mother of Constantine the Great, the first Byzantine emperor to convert to Christianity.
Its architectural design follows the early basilica style, as it consists of a nave with three wings and an apse in front of the temple and on its sides are two rooms.