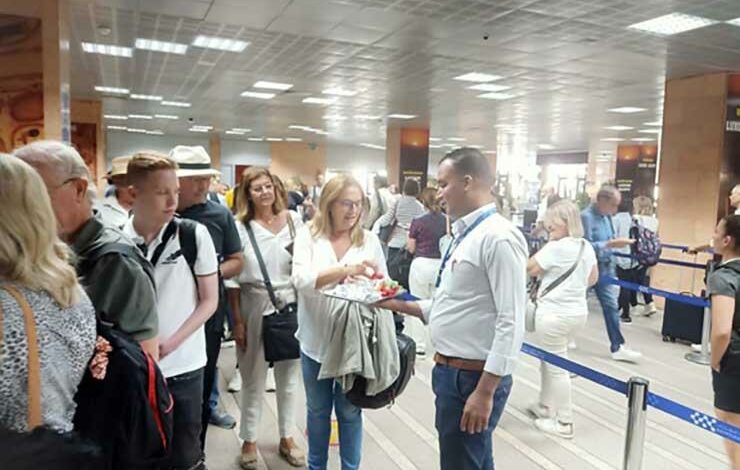 The Luxor International Airport received on Thursday the first flight of the new Egyptian Red Sea Airlines, coming from the Spanish city of Alicante with a tourist group.
Egypt's government plans to receive tourists from different countries across the world, and to open new airlines at various airports.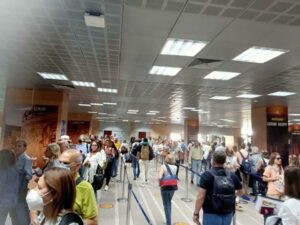 The flight from Alicante in Spain, a Boeing 737-800, arrived with 169 passengers on board.
The plane was welcomed with water splashes from cannons to celebrate its arrival, an international tradition for the first flights of the new airline.
The public relations team at the airport then welcomed the tourists with chocolates.