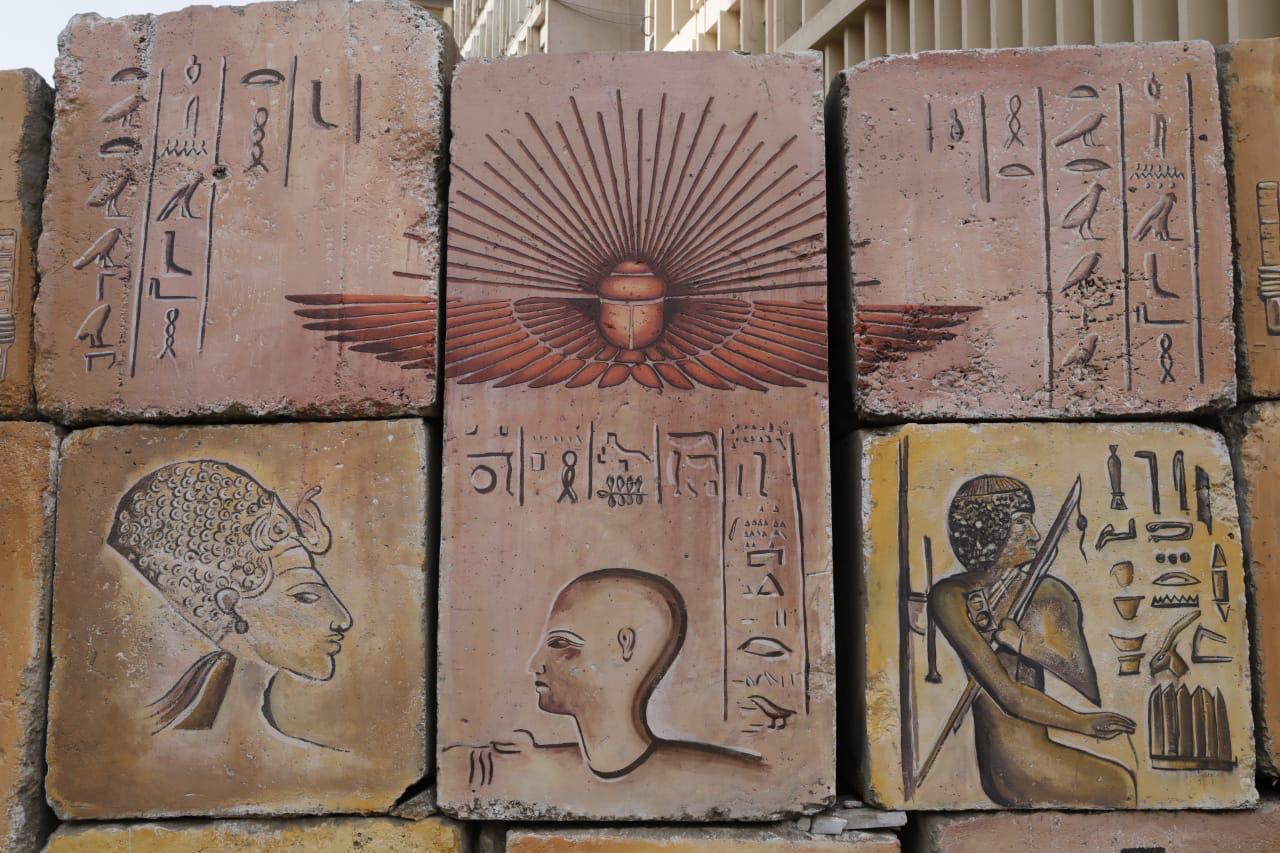 As part of preparations for a transfer of royal mummies between museums, the Minister of Tourism and Antiquities Khaled al-Anani, Minister of Higher Education and Scientific Research Khaled Abdel Ghaffar, and the President of Helwan University Maged Negm inspected artwork by Helwan University students along the roads where the royal mummies will be transported.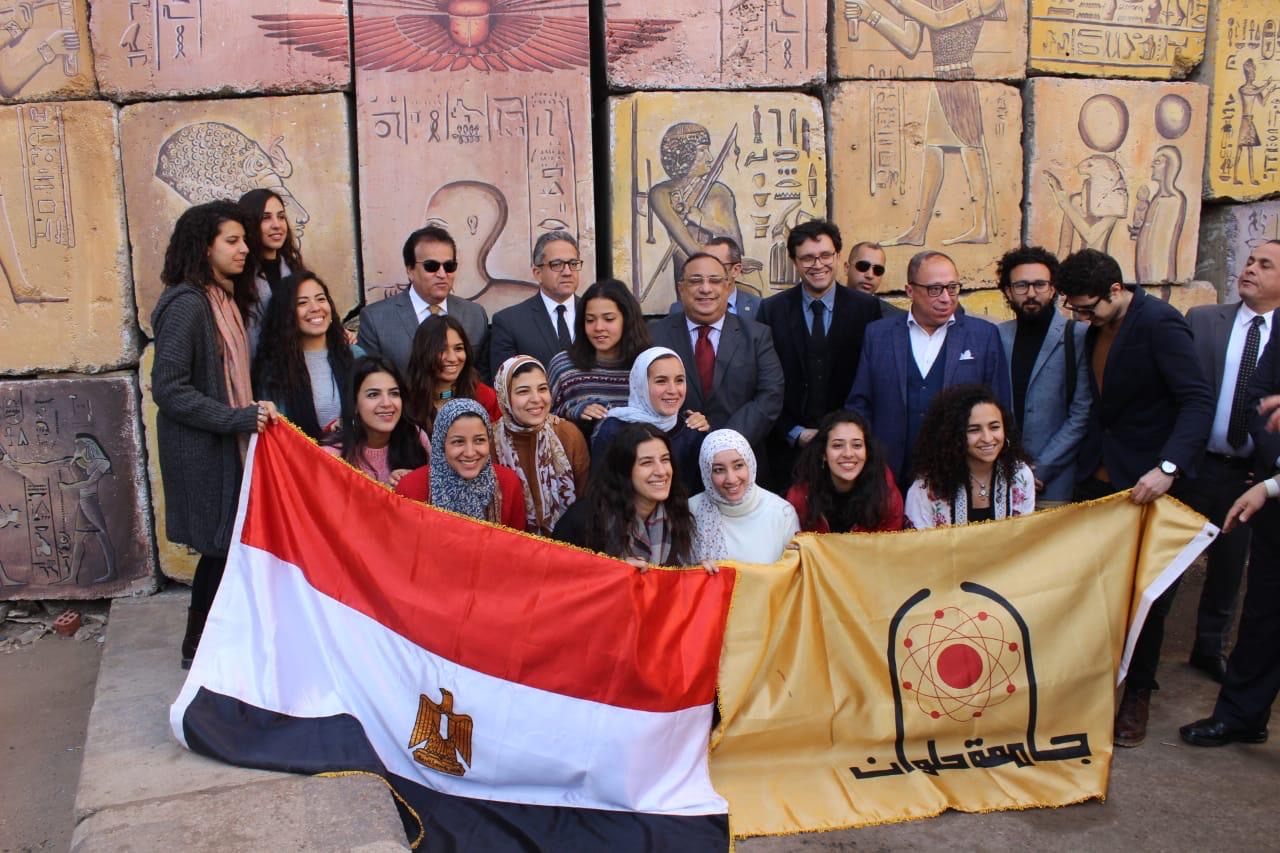 The mummies will be transferred in a procession from the Egyptian Museum in Tahrir Square to the National Museum of Egyptian Civilization in Fustat, Old Cairo, according to an Antiquities Ministry statement on Wednesday.
Twenty-two royal mummies, 18 kings and four queens, and 17 royal coffins dating back to the 17th, 18th, 19th and 20th Dynasties will be transferred. These include the mummy of King Ramses II, King Sakan Ra, King Tuthmosis III, King Seti I and Queen Hatshepsut, among others.
The statement added that the murals were implemented on roadsides from the Simon Boulevard Square to the Italian embassy.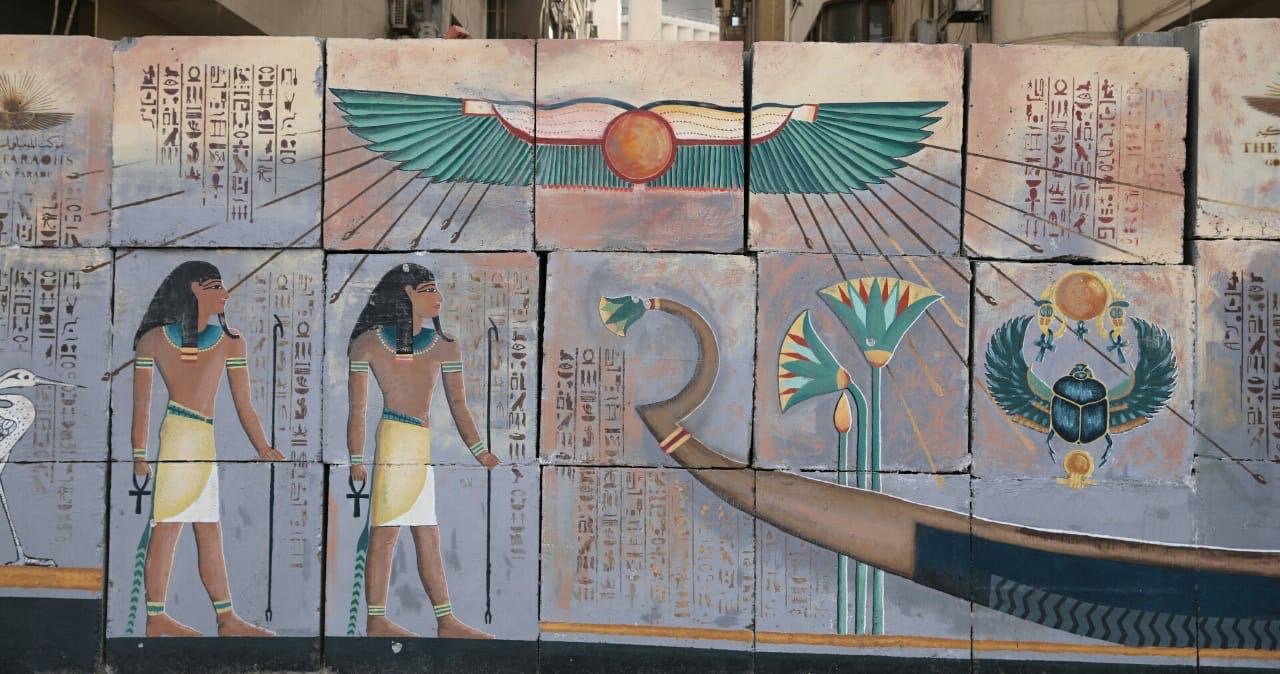 The three officials listened to a detailed explanation from the participating students on the design of the murals. Artistically depicting the heritage of Egyptian civilization, the murals were shaded to resemble the inscriptions on ancient Egyptian antiquities, the statement said.
The two ministers praised the work and commended the students for beautifying the Simon Boulevard Square, demonstrating responsibility towards their homeland.
To honor the students and the professors who supervised their work, the statement said that their names would be carved on stone besides the murals.
Anani even granted them a free one-year entry permit to visit all archaeological areas and museums.