During a Sunday tour of the New Administrative Capital Museum, Tourism and Antiquities Minister Khaled al-Anany ordered the addition of artifacts from a variety of ancient Egyptian, Coptic and Islamic eras to enrich the museum's collection and provide an integrated view of how Egyptian capitals developed throughout history.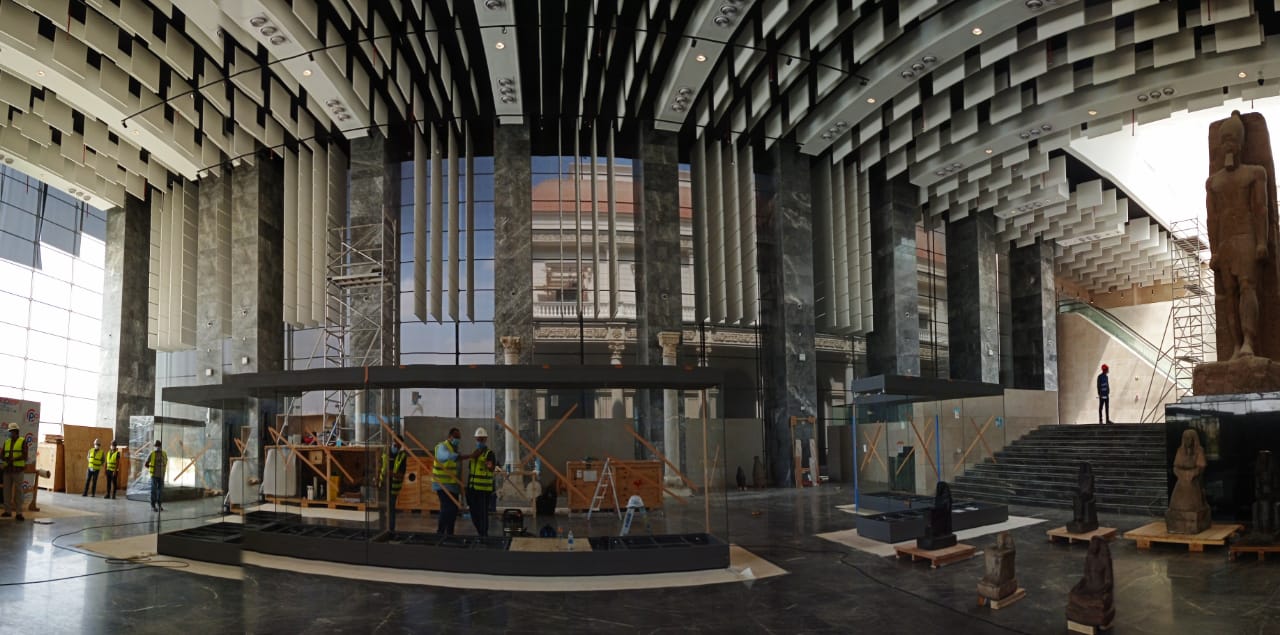 He also instructed that a map should be drawn up of archaeological sites across Egypt aiming to include the locations of various historical capitals across the ages, alongside pictorial panels displaying current Egyptian governorates.

The museum's external display area will also be developed to show artifacts and green areas planted with papyrus and lotus flowers – ancient Egyptian symbols of the north and south.

Anany's visit included a tour of the museum's main hall and the halls attached to it.
Set to have two floors, the museum will be established on an area of 8,500 square meters, housing the main exhibition hall, and an assembly of galleries.
"Its entrance is ornamented with two Egyptian obelisks, which are originally from the eastern San Hajar area in Sharqiya. It will also exhibit the freshly discovered Toto cemetery, which has been recently unveiled and transported from Sohag to the Administrative Capital Museum," Waziri declared.
Relics from the capitals of Memphis, Thebes, Tell Amarna, and Alexandria are exhibited at the right side of the hall, while the relics of four other capitals, namely Fustat, Fatimid Cairo, Modern Egypt, and Khedivial Cairo are showed on the left side.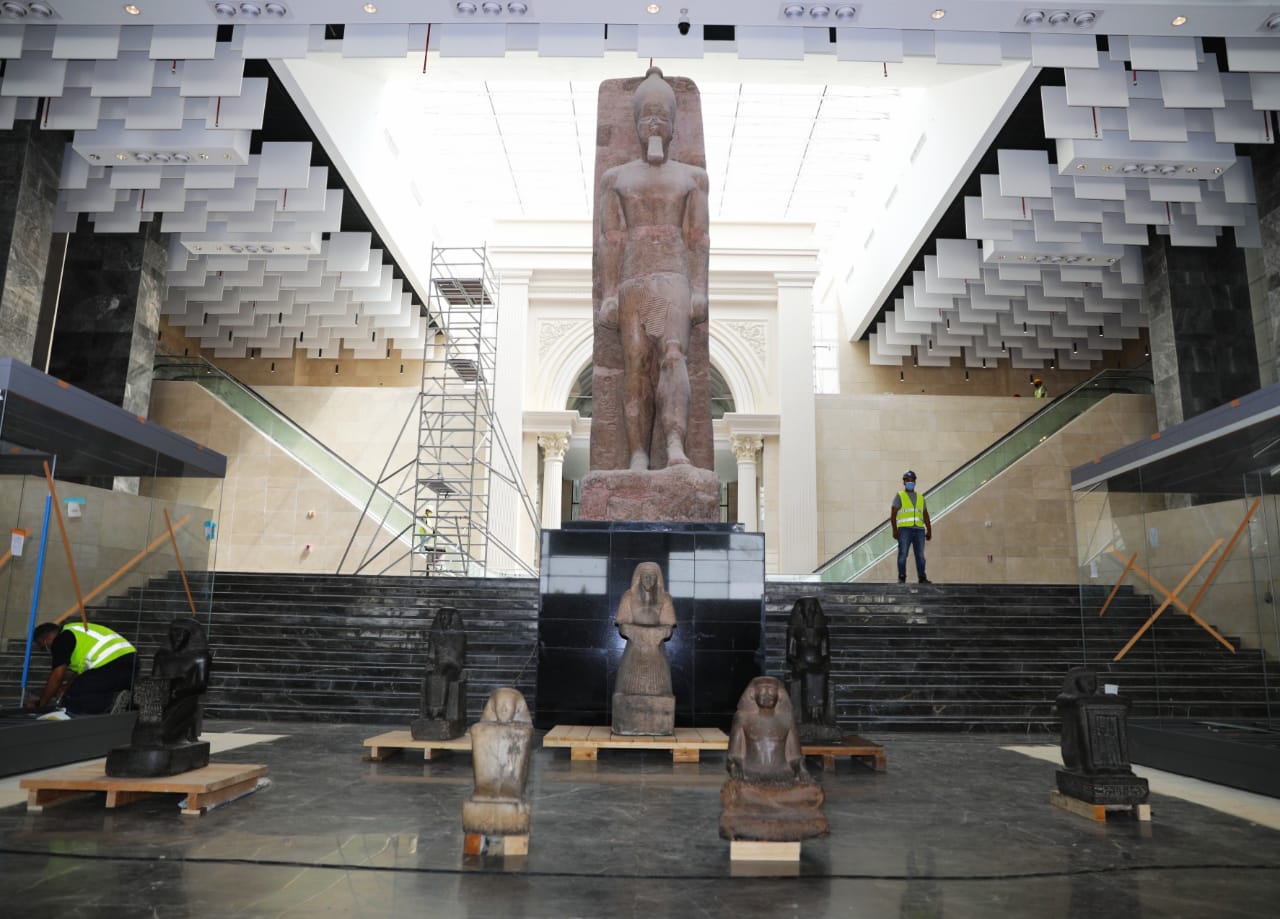 Behind a statue of King Ramses II, a hall has been allocated to display collectibles representing fragments of life from the country's various capitals such as cosmetics and tools of war.

The second section of the museum is a wing delineating ancient Egyptian afterlife beliefs. It includes Tutankhamun's tomb in addition to a hall of mummies and coffins.

Built upon the order of Egypt's Abdel Fatah al-Sisi, the New Administrative Capital's City of Arts and Culture was established within a single year.
It houses a vast Opera House and dozens of artistic venues for music, cinema, painting, dining, and more.