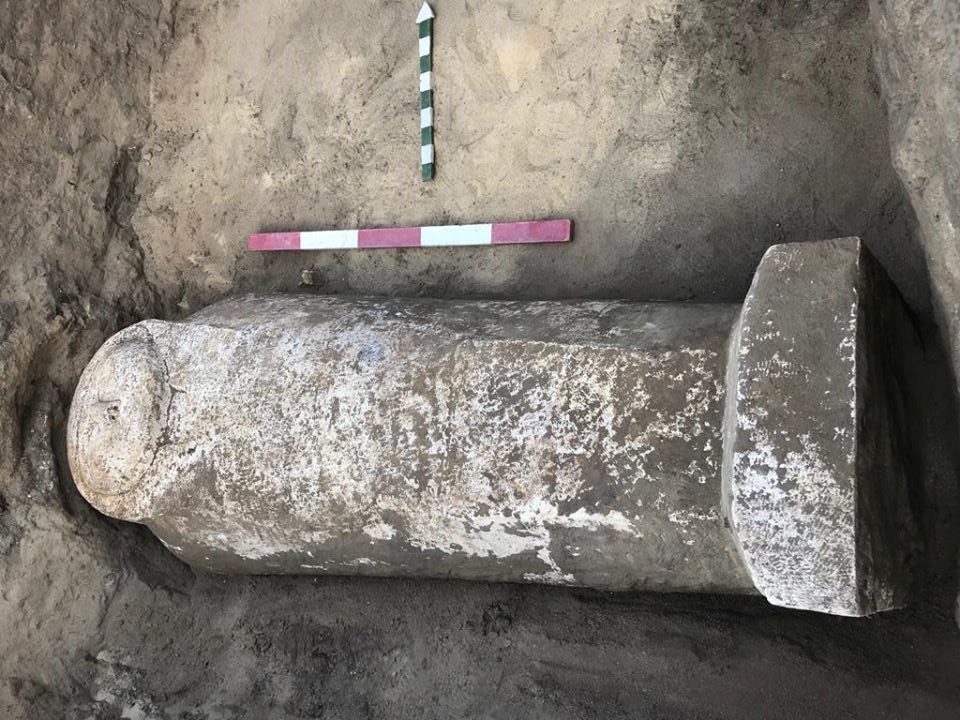 The Egyptian archaeological mission of the Antiquities Ministry found a limestone coffin in the shape of a human body during archaeological excavations in the northwestern part of the excavation site at Quesna quarry in Monufiya governorate.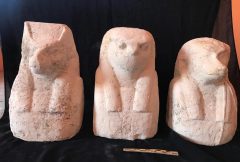 Secretary General of the Supreme Council of Antiquities Mostafa Waziri said that the discovered coffin is about two meters long and about 60 cm wide. Inside it the mission found two mummies in poor condition covered by gold chips.
He elaborated that the coffin was moved to the antiquities warehouse in Kafr al-Sheikh. The Tourism and Antiquities Police coordinated and secured the transport process so that the restoration team could begin restoration work on the coffin and the mummies, to be completed in a restoration laboratory attached to the warehouse.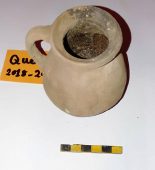 Head of the Central Department of Restoration and Maintenance of Antiquities Ghareeb Sonbol said that the restoration team gently prepared the coffin for its new environment.
He added that the team partially uncovered the coffin lid and found two mummies, one on top of the other, inside. The stone coffin was in stable condition. Care was taken to prevent any damage to the important discovery.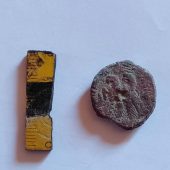 Head of the Egyptian Antiquities Department in the Antiquities Ministry Ayman Ashmawy said that the mission also uncovered part of the ancient Quesna cemetery, which dates back to the era of the Old Kingdom.
He added that the ancient Quesna cemetery was used continually throughout several ages from the Late Period of ancient Egypt until the Ptolemaic era.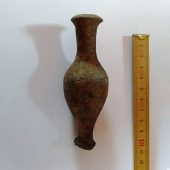 The head of the Central Department of Lower Egypt Antiquities Nadia Khadr said that the mission also found a gold chip in the form of scarab that was promptly handed to the Egyptian Museum in Tahrir, as well as three symbolic limestone statue heads representing the three sons of Horus.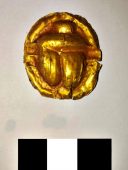 She added that the mission also found a bronze coin dating back to the Ptolemaic period, various crockery including vessels and plates, and parts of bronze nails.
Edited translation from Al-Masry Al-Youm