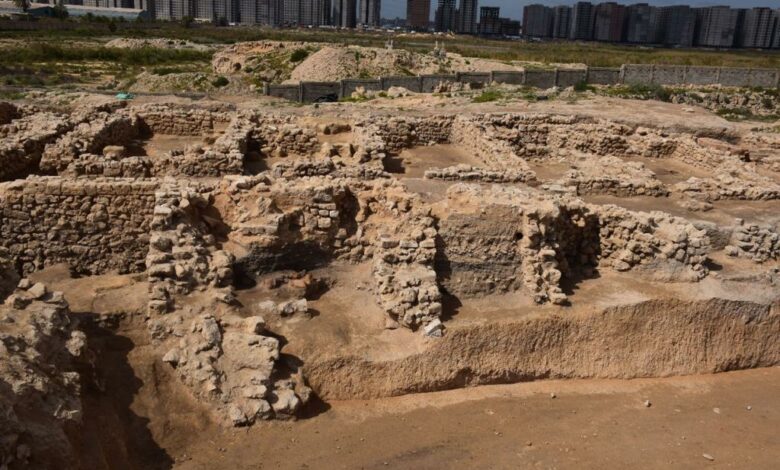 The Egyptian archaeological mission of the Supreme Council of Antiquities working at the Tabet Matwah site, west of Alexandria: managed to uncover remains of a workshop for the manufacture of pottery (amphora) dating back to the early Roman era, during the excavations it is conducting at the site.
The Secretary-General of the Supreme Council of Antiquities, Mostafa Waziri, explained that the discovered workshop consists of a group of kilns, the mission succeeded in discovering two of them carved in the rocks.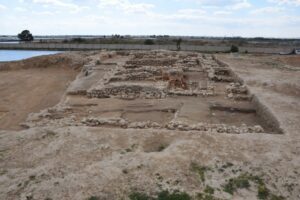 One of the kilns is in a good state of preservation. It has a vaulted entrance on the western side, through which the potters entered the kiln to stack the amphoras.
After the stacking process was completed the entrance was blocked with lumps of clay and the remains of pottery sherds.
The fuel was entered through a ramp carved into the rock below from this entrance.
Waziri added that the initial evidence indicates that this workshop was used in later eras, as the northern area of ​​it was used to create a lime-making kiln that may date back to the Byzantine era.
He added that part of this kiln was destroyed at a later stage when the site was re-used as a cemetery in the Middle Ages.
After two burials were found in the kiln, one of which was of a pregnant woman.
Waziri indicated that the mission will complete its excavations at the site to reveal more in the coming period.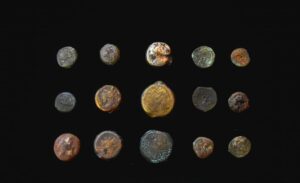 For his part, Head of the Egyptian Antiquities Sector at the Supreme Council of Antiquities, Ayman Ashmawy, said that the mission also succeeded in discovering another building located to the south of these two furnaces, which was probably used to store utensils for daily use.
He added that inside this building, a large group of cooking utensils and tableware were found, in addition to the discovery of a group of units built of limestone dating to the Ptolemaic era that were used for various purposes.
One of which was used as a temporary residence for workers, and it consists of thirteen rooms that were used Some are for food preparation.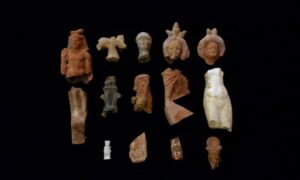 In these chambers, stoves and the remains of animal bones were found, such as the remains of pig, goat, sheep and fish bones, and some other rooms were used for manufacturing, where mills, pestles, amphorae, and weights of different types and spindles were found.
Another room that may have been used for cooking and selling food, where the remains of amphorae were preserved within it, fish bones, stoves for cooking food, and a large number of coins on the floor of the room.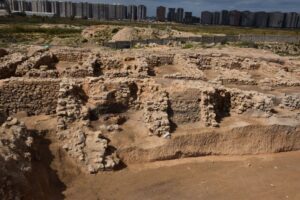 The head of the mission, Ibrahim Mostafa, indicated that a large group of coins were also found, most of them dated to the Ptolemaic era.
The mission restored a number of them, some of which show the face of Alexander the Great, another coin bearing the face of the god Zeus, and another with the face of Queen Cleopatra.