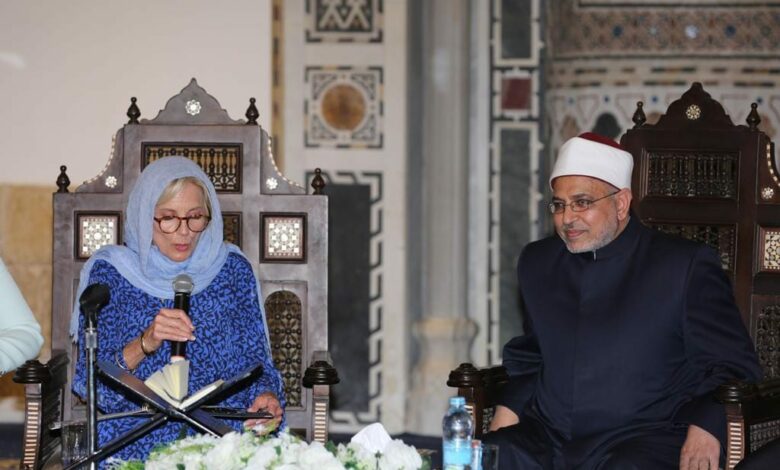 The US First Lady Jill Biden visited Al-Azhar Mosque on Friday, as part of her official visit to Egypt and the Middle East.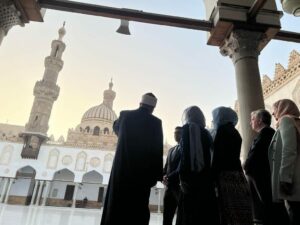 She was received by the President of Al-Azhar University, Salama Daoud, at the head of a high-ranking delegation.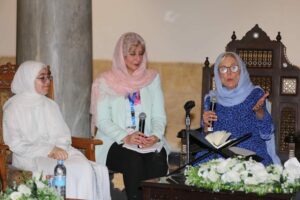 Daoud explained that Al-Azhar Mosque is the most important mosque in Egypt, and one of the most famous ancient mosques in the Islamic world.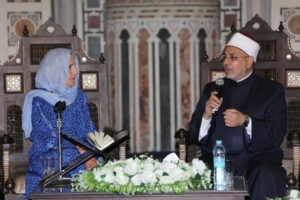 Al-Azhar Mosque was established more than 1,083 years ago to serve as the most important institution for spreading and teaching moderate Islam, to which students come from all over the world, Daoud said.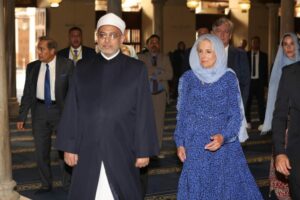 Biden inspected the architecture of the Al-Azhar Mosque and its ancient historical corridors and minarets as she listened to an explanation from Daoud of the history of the mosque.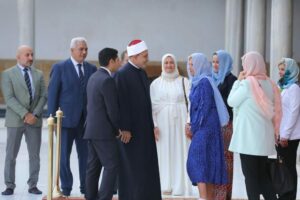 She expressed her great happiness with visiting Egypt and Al-Azhar Mosque, and her appreciation for Al-Azhar Grand Sheikh Ahmed al-Tayyeb.
Biden thanked the leaders of Al-Azhar for the warm reception, remarking her wish for people everywhere to come together and strengthen relations.
The US First Lady also met with a group of Al-Azhar students and talked with them about their study experience, where they expressed their happiness at meeting the first lady of America and their pride in studying at Al-Azhar.