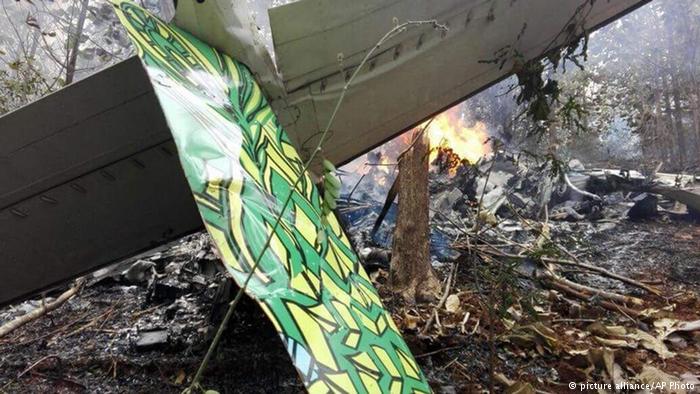 The plane carrying 12 people reportedly "collided with a mountain" in Costa Rica shortly after takeoff. All of the passengers were foreign tourists, including a family visiting the Pacific coast.
Twelve people were killed on Sunday when their light aircraft crashed shortly after take-off in a mountainous area near the beach town of Punta Islita in Costa Rica's Guanacaste province.
The single-propeller Cessna 208 Caravan operated by Nature Air was on its way from Punta Islita to the Costa Rican capital of San Jose when it went down minutes after taking off, the director of Costa Rica's civil aviation agency, Enio Cubillo, said. The cause of the accident remains unknown.
The plane reported problems shortly after takeoff as it struggled to gain altitude, according to local media. Fire Department Chief Hector Chavez said it then "collided with a mountain in close vicinity."
Costa Rican authorities and the US State Department have confirmed that all 10 passengers were US citizens. Costa Rica's security ministry said autopsies would be needed to confirm the identities of everyone on board.
Former Costa Rican President, Laura Chincilla, wrote on Twitter that her cousin was one of the pilots that had died. The passengers reportedly included five members of a family that had spent their vacation in Punta Islita.
Cubillo said the plane had passed a safety inspection last month and had flown to Punta Islita earlier in the day without any problems. Nature Air said in a statement the fatal flight was part of a charter service transporting 20 people to San Jose, some 230 kilometers (140 miles) south of Punta Islita.
The small town on Costa Rica's Pacific coast is famous for its beaches and landscapes and known as a popular resort destination for North American and European tourists.