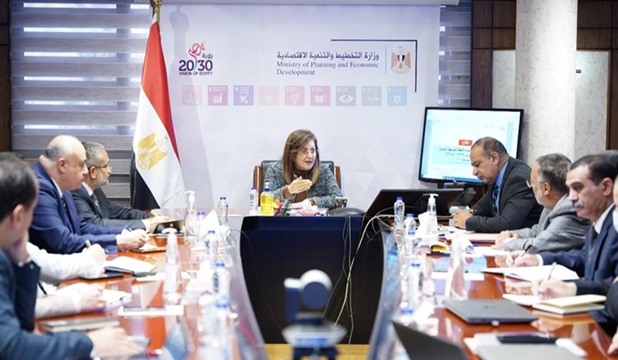 Minister of Planning and Economic Development Hala El Said met on Wednesday 4/1/2023 with the ministry's leaders to discuss the preparations for the medium-term sustainable development plan for the second year, including 23/2024.
During the meeting, the minister confirmed that the sustainable development plan in its second year is implementing under exceptional circumstances as a result of the geopolitical influences that all countries of the world are exposed to.
El Said also stressed the importance of focusing in the plan on the three productive sectors that can support the economy, which are the sectors of industry, agriculture and communications and information technology.
El Said confirmed that the real economy and productive sectors are the basis for economies to face any crises.