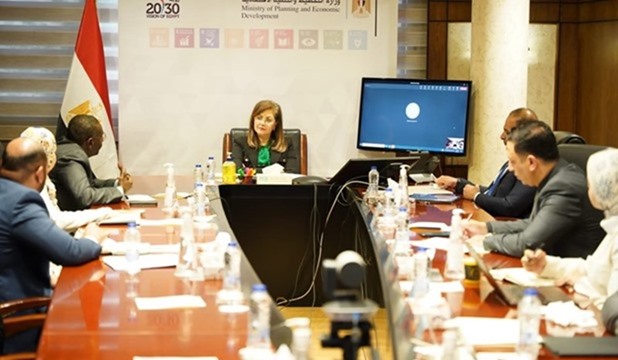 Minister of Planning and Economic Development Hala al-Saeed met with a delegation from the World Bank headed by the Regional Director for Equitable Growth, Finance and Institutions (EFI) in the Middle East and North Africa (MENA) region Nadir Mohammed to discuss the possible support to the Egyptian government in light of the new country cooperation 2023-2027, and the priorities of the government.
El-Said indicated the launch of the "Environmental Sustainability Standards Guide" launched by the Ministry of Planning and Economic Development in Cooperation with the Ministry of Environment that aims to turn the budget and the investment plan green and targets 50% of green projects by fiscal year.
She announced that the Egyptian private sector is preparing to launch "private green bonds" valued at around $120-200m.