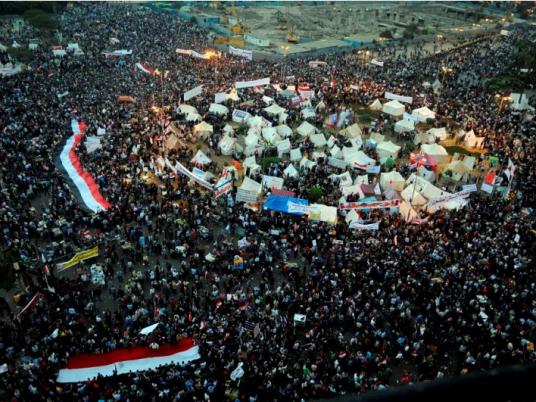 Prime Minister Hesham Qandil on Wednesday said Mohamed Morsy's 22 November constitutional declaration was made to save Egypt and preserve state institutions, such as the Shura Council and the Constituent Assembly, in addition to the presidential elections.
He told Al Jazeera Mubasher Misr that the declaration does not marginalize the judiciary, adding that, "Calling President Morsy a dictator is inappropriate."
"Voting on the constitution will end the crisis, and the president's legislative powers will move to the Shura Council," he said, pointing out that certain ministers are clarifying the constitutional declaration for the political forces.
"The president said he would not go back on the constitutional declaration," Qandil said. "The elected president must be removed by elections, not demonstrations."
"The police are for the first time protecting the peaceful demonstrators," he added, "but it becomes difficult when thugs infiltrate."
"The state institutions, the president, the prime minister and the ministers are constantly criticized," he continued. "I do not mind, for I am concentrating on the development of the country."
Morsy held a secret meeting on Wednesday with Qandil and the interior minister, which state-run Al-Ahram newspaper's website said lasted for two hours and discussed the current crisis.
On the same day, the Cabinet issued a statement saying accusations of treason would only deepen the rift between citizens and calling on political forces to place the interest of the nation above personal desires.
The statement praised the peaceful demonstrations and called on all forces to resort to dialogue.
Edited translation from Al-Masry Al-Youm