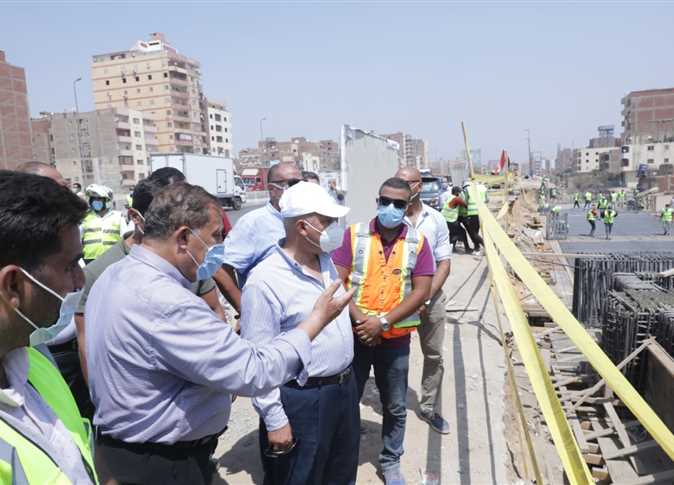 CAIRO, Aug 15 (MENA) – Prime Minister Mostafa Madbouly has affirmed the necessity of eliminating all forms of randomness on Greater Cairo's Ring Road, especially random stops that extend along the road; as part of the efforts made by the Ministry of Transport to overhaul this vital traffic artery.
This came during a meeting Madbouli held on Monday with Minister of Transport Kamel al-Wazir, Minister of Local Development Hisham Amna, and Deputy Head of the General Authority for Roads and Bridges Maged Abdel Hamid.
Qalyubia Governor Abdel Hamid el Haggan, Giza Governor Ahmed Rashed, and Cairo Governor Khaled Abdel Aal attended the meeting via video conferencing.
During the meeting, the prime minister stressed that random stops will be banned and eradicated very decisively, describing their very existence as an "unacceptable phenomenon".
Meanwhile, Transport Minister Kamel al-Wazir said work is ongoing around the clock to complete all phases of the project to develop and widen the Ring Road.
Wazir also reviewed the efforts made to establish stations for the Bus Rapid Transit (BRT) system which is set to run through the 106-kilometer highway.
He noted that the environmentally friendly BRT system is being developed as per directives from the political leadership.
The BRT is a high capacity bus-based public transport system designed to provide faster and more efficient services than conventional public transport modes.
The new system is meant to ease congestion, especially during rush hours, and guarantee maximum safety for commuters. (MENA)
I S N/R E E