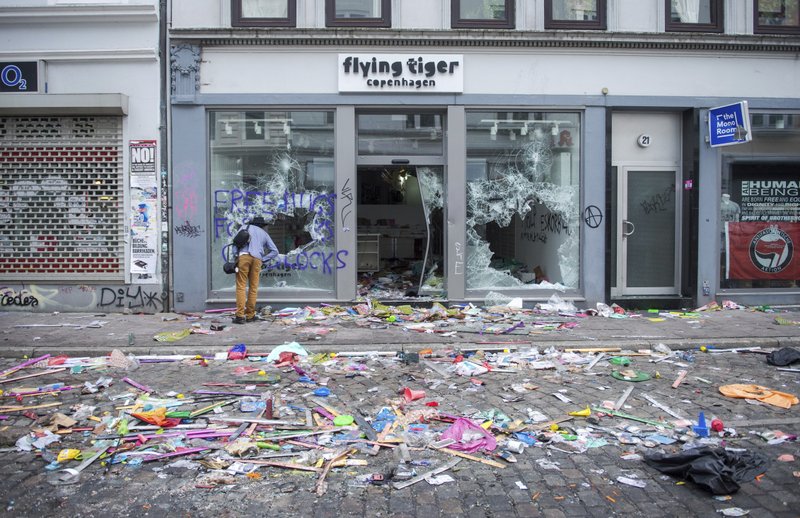 People in Warsaw pinned paper daffodils to their clothes as the Polish capital began a day of commemorations Thursday on the 75th anniversary of the Warsaw Ghetto Uprising.
Sirens will wail, church bells will toll and newscasters on TV, politicians and regular citizens are wearing the daffodils in what has become a symbol of mourning for the Jews who died fighting, as well as the millions of other Jews murdered in the Holocaust.
President Andrzej Duda is to preside over official commemorations and will pay homage to the hundreds of Jewish fighters who took up arms in the 1943 rebellion against the German forces that occupied Poland during World War II. The revolt ended in death for most of the fighters yet left behind an enduring symbol of resistance.
There is also to be an "independent" gathering by Poles furious at a government that sometimes seems to tolerate or even support anti-Semitic views despite its official denunciations of anti-Semitism. Open Republic, an association that fights anti-Semitism and xenophobia, said it was organizing its ceremony in opposition to what it called the "hollow nationalist pomp" of the government, recalling how the prime minister earlier this year paid tribute to a Polish wartime insurgency unit that had collaborated with the Nazis.
The Warsaw Ghetto uprising broke out April 19, 1943, when about 750 young Jewish fighters armed with just pistols and other light arms attacked a German force more than three times its size. In their last testaments they said they knew they were doomed but wanted to die at a time and place of their own choosing.
In the end, the fighters held out nearly a month, longer than some German-invaded countries did.
The Germans razed the ghetto and killed most of the fighters, except for a few dozen who managed to escape the ghetto through sewage canals to the "Aryan" side of the city.
Thursday's ceremonies in Warsaw was the first major anniversary without any survivors of the revolt in attendance, though several surviving noncombatants who had been in the ghetto as children commemorated the loss of their loved ones and their community.
Among those was Marian Kalwary, 87, a Polish survivor of the Warsaw ghetto.
In an interview with The Associated Press, he said he is horrified to see violence in the world today and what he asserts is the rise in Poland of the same nationalistic views that drove Nazi Germany into starting World War II and the Holocaust — notions that had long been condemned and seemed banished.
"I am terrified by the rebirth of fascism and nationalism and I can see nationalism being glorified and put on a pedestal as something noble," Kalwary said. "Nationalism is being confused with patriotism."
Israeli dignitaries usually attend the major ghetto commemorations, but mostly remained home because the Warsaw anniversary this year coincides with major celebrations in Israel marking the 70th anniversary of the founding of that nation in 1948.