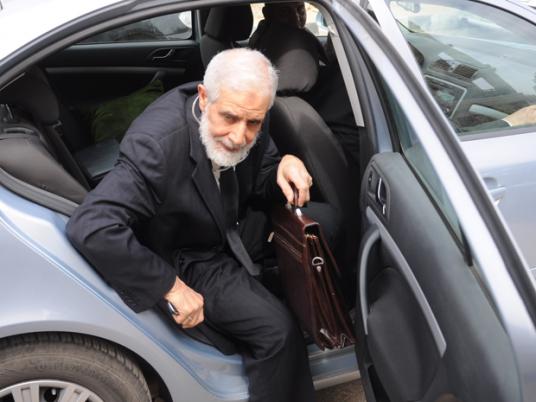 Security forces in Cairo, working alongside the National Security Agency (NSA), have arrested fugitive Muslim Brotherhood leader Mahmoud Ezzat, the outlawed terrorist group's acting Supreme Guide.
Investigations revealed Ezzat's hiding place in an apartment in Fifth Settlement, New Cairo.
Agents from the NSA managed to track his movements in the area, with investigations showing he had been residing in the apartment for some time.
Security forces found encrypted computers and phones at the residence, used to secure Ezzat's communication and management of the organization within and outside the country, alongside papers detailing plans for sabotage.
In a Friday statement the Interior Ministry named Ezzat as the top person responsible for establishing the organization's armed wing, directly overseeing various terrorist and disruptive operations since the June 30, 2013 revolution up until his arrest.
These include:
– The 2015 assassination of former Public Prosecutor Hisham Barakat with a car bomb while leaving his home, which resulted in the injury of nine civilians.
– The 2015 assassination of Brigadier General Wael Tahoun at his home in Ain Shams.
– The 2016 assassination of armed forces Brigadier Adel Rajai, in front of his home in Obour City.
– A 2016 assassination attempt of the former Assistant Public Prosecutor Zakaria Abdulaziz, using a car bomb near his home in the Fifth Settlement.
– Detonating a car bombing in front of the National Cancer Institute in August 2019, which killed 20 civilians and injured 47 others.