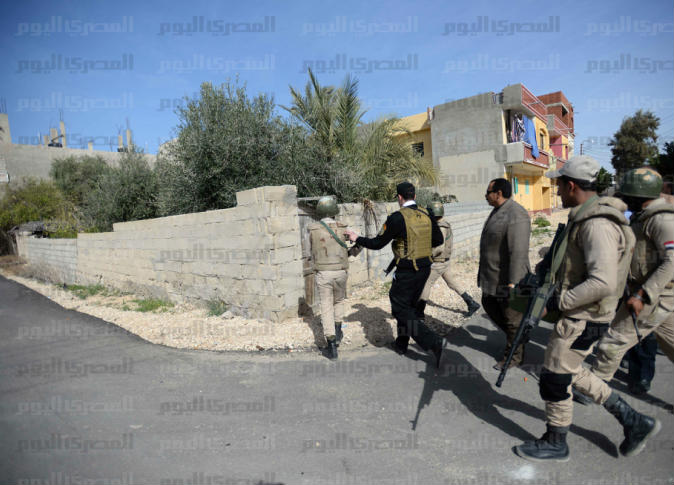 The National Security Agency in Egypt's Minya arrested a terrorist cell affiliated with the Islamic State organization with security sources saying on Sunday that the cell was composed of six suspects who set up a training camp near the city of Maghagha in northern Minya.
The suspects were found with various weapons, field glasses and detailed plans to target security and government facilities, church buildings, and military and security figures.
The sources said that the cell began to set up the camp as a base from which to carry out terrorist operations in Minya governorate.
Investigations succeeded in monitoring the organization's communications, revealed their movements before the raid on the camp, and thwarted their plan to commit terrorist attacks.
Five members of the cell were arrested at the camp, all of them being from Maghagha city. The sixth suspect, hailing from Sohag governorate, managed to flee the scene but was later arrested.
Edited translation from Al-Masry Al-Youm