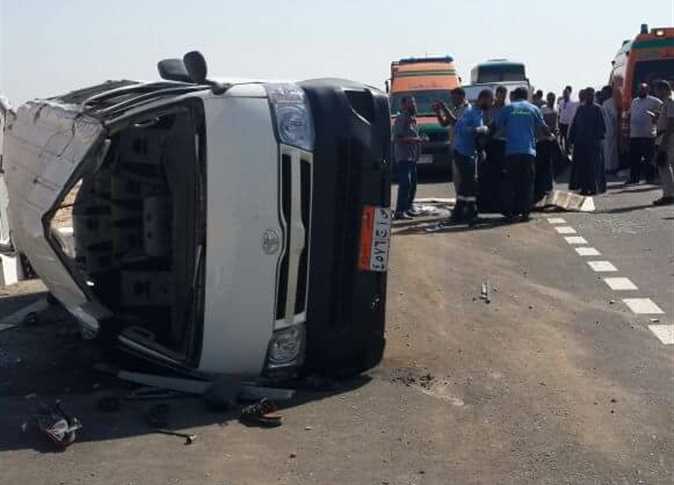 The number of people injured in the rollover of a truck transferring prisoners in pre-trial detention on the 26th of July Corridor Road, in Giza has risen to 35, on Tuesday morning, including prisoners and security personnel, an informed source told Al-Masry Al-Youm.
The Public Prosecution assigned an expert from the General Directorate of Giza Traffic to examine the deportation vehicle accident and find out how the accident occurred. 
The prosecution received video clips of the accident immediately after it occurred, and requested to speak to any eyewitnesses immediately.
Prosecutors moved to the hospital in Sheikh Zayed City, where the injured are receiving  necessary medical treatment in the hope to hear their testimony.
The Public Prosecution discovered that none of the prisoners escaped ruling out foul play.
They were on their way from the Central Security Forces camp to their pre-trial detention center at the Agouza Police Department escaped.
By examining the bodies of the injured and reviewing their medical reports, the prosecution also found that what they suffered as a result of the accident were simple bruises, abrasions and fractures, which can be treated within a short period of time not exceeding two weeks at the latest.
Initial investigations concluded at this point that there was no criminal element behind this accident.