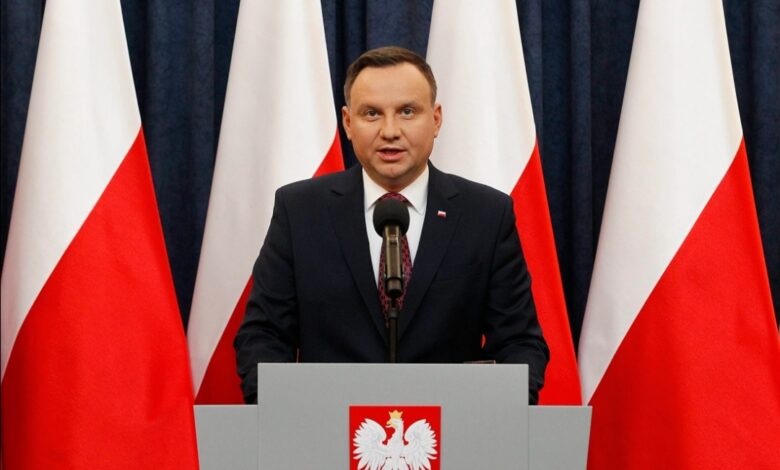 CAIRO, May 30 (MENA) – Prime Minister Moustafa Madbouli welcomed Polish President Andrzej Duda, who is paying his first-ever official visit to Egypt.
The visit reflects the depth and strength of the friendship and cooperation binding the two countries not only at the official level, but also at the popular one, added Madbouli in remarks to the Egyptian-Polish Business Forum, held in Cairo with president Duda attending together with a galaxy of ministers, officials and businessmen from both countries to probe several future cooperation files.
Poland comes in a very advanced position on the top of the list of countries exporting tourists to Egypt, he added.
Madbouli said he is happy with the Polish leader's participation in inaugurating the forum.
He further mentioned that Egypt and Poland are seeking to push forward their economic cooperation, based on their 100-year-old history of strong and distinguished political relations.
He said the volume of trade exchange between Egypt and Poland increased in 2021 to about 720 million dollars, including nearly 300 million dollars as Egyptian exports, which, he added is a positive indicator for further cooperation to double the figures and to promote joint investments and capitalize on great potentials the two countries are having.
The premier referred to implementing a framework agreement, signed on June 7, 2021 between the Suez Canal Economic Zone and the Katowice Special Economic Zone in Poland to set up a zone of Polish industries in Egypt.
Such a zone will mainly contribute to upping Polish and EU investments in Egypt, he said, affirming Egypt's utmost keenness on offering all possible facilitations to carry out the project.
"We are meeting today in extraordinary international circumstances, which are taking their toll on all countries around the world by slowing global economic growth, reducing production rates and investment flows, causing instability in global supply chains and increasing inflation rates," Madbouli went on to say.
As a result, the Egyptian economy sustained direct and indirect losses, estimated at nearly 130 billion Egyptian pounds and 335 billion Egyptian pounds respectively, he said.
The premier talked about measures taken by the Egyptian state to face the repercussions of the economic crisis.
Madbouli said economic reforms launched by Egypt in 2016 has helped it in creating a flexible economy that is capable of withstanding the impact of adverse external shocks. This, he added, assisted it in overcoming the challenges of the Covid-19 pandemic.
Egypt was included among very few countries that achieved positive economic growth rates during the pandemic, he said. (MENA)