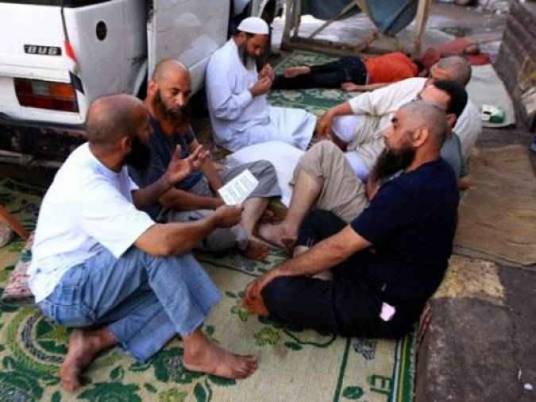 Results of a poll declared on Thursday revealed that 67 percent of Egyptians were satisfied about the method in which the Rabaa al-Adaweya and Nahda sit-ins were dispersed last Wednesday.
The sit-ins had been staged by supporters of former President Mohamed Morsy and had led to confrontations between security and pro-Morsy protesters across Egypt resulting in hundreds of victims.
The poll, conducted by The Egyptian Center for Public Opinion Research 'Baseera,' showed that 17 percent of Egyptians believed the sit-ins were peaceful, while 67 percent said they were not peaceful.
Regarding satisfaction about the way of dispersal, the poll showed that 67 percent were satisfied, while 24 percent were unsatisfied. Nine percent said they were unable to decide.
The results also showed that 23 percent of Egyptians think the sit-ins were dispersed using excessive force, while 65 percent said force was not used excessively.
The poll was conducted on 1395 persons in all governorates from 19-21 August.
The center said that it had preferred not to conduct the poll immediately after the dispersal in order for people to have time to become informed about the repercussions of the dispersal and to be able to evaluate them objectively.
However, it did not rule out the effect of ongoing violence on poll participants following the end of the sit-ins. Some cases include the murder of 25 central security conscripts, as well as 36 members of the Muslim Brotherhood who were being held in Abu Zaabal Prison.
Only one quarter of Egyptians think it would have been better if negotiations were extended, while 70 percent believed the negotiation duration was enough.
Meanwhile, 56 percent of Egyptians referred that the number of victims resulting from the dispersal was large, while 34 percent believed it was not. Eleven percent were not able to judge if it was large number or not.
According to 62 percent of Egyptians, the large number of victims was the protesters' fault, while 13 percent blamed it on police.
Regarding reactions of foreign countries that opposed the sit-in, 78 percent referred they were not right and that those countries should not have taken such stances, while 8 percent thought theirs reactions were correct.