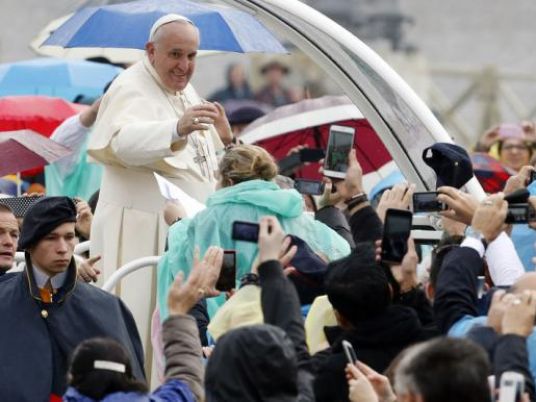 Pope Francis will make an official visit to Egypt in the last week of April, upon invitation by President Abdel Fattah al-Sisi, presidency spokesperson Alaa Yousef said.
The program for the Pope's visit includes a meeting with Al-Azhar Grand Sheikh Ahmed Al-Tayyeb, a meeting with Pope Tawadros II of Alexandria at St. Mark's Cathedral, and a visit to the Catholic Church.
Yousef said Egypt welcomes the pope's visit, which serves as a message of peace to promote tolerance and dialogue between people of different faiths, and to renounce terrorism.
President Sisi greatly appreciates Pope Francis, his moral stature and courage in addressing international issues. The two last met at the papal headquarters in the Vatican in November 2014.