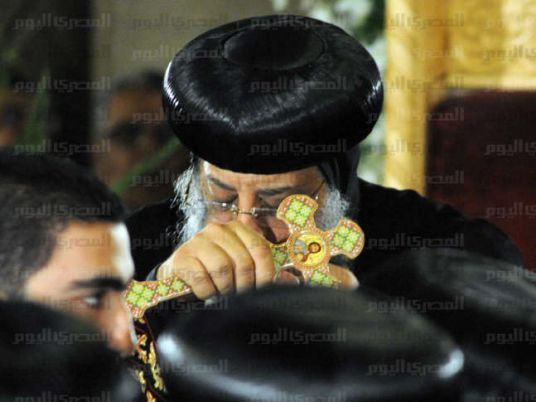 Pope Tawadros II, head of the Coptic Orthodox Church, headed on Saturday the mass over death of his mother Samia Nessim Istephanos, who died on Friday at the age of 80 after a long struggle with illness.
The mass was held at St. Marks Cathedral in Alexandria.
Several figures attended the mass including Major General Tareq Mahdy, Alexandria governor, Major General Amin Ezz Eddin, Alexandria security chief, consuls of foreign and Arab countries. representatives of Evangelical, Catholic and Armenian churches, security, religious and popular figures of Alexandria.
Tawadros became the 118th pope of the Orthodox church in 2012, succeeding Pope Shenouda III, who passed away in March of the same year.
Edited translation from Al-Masry Al-Youm