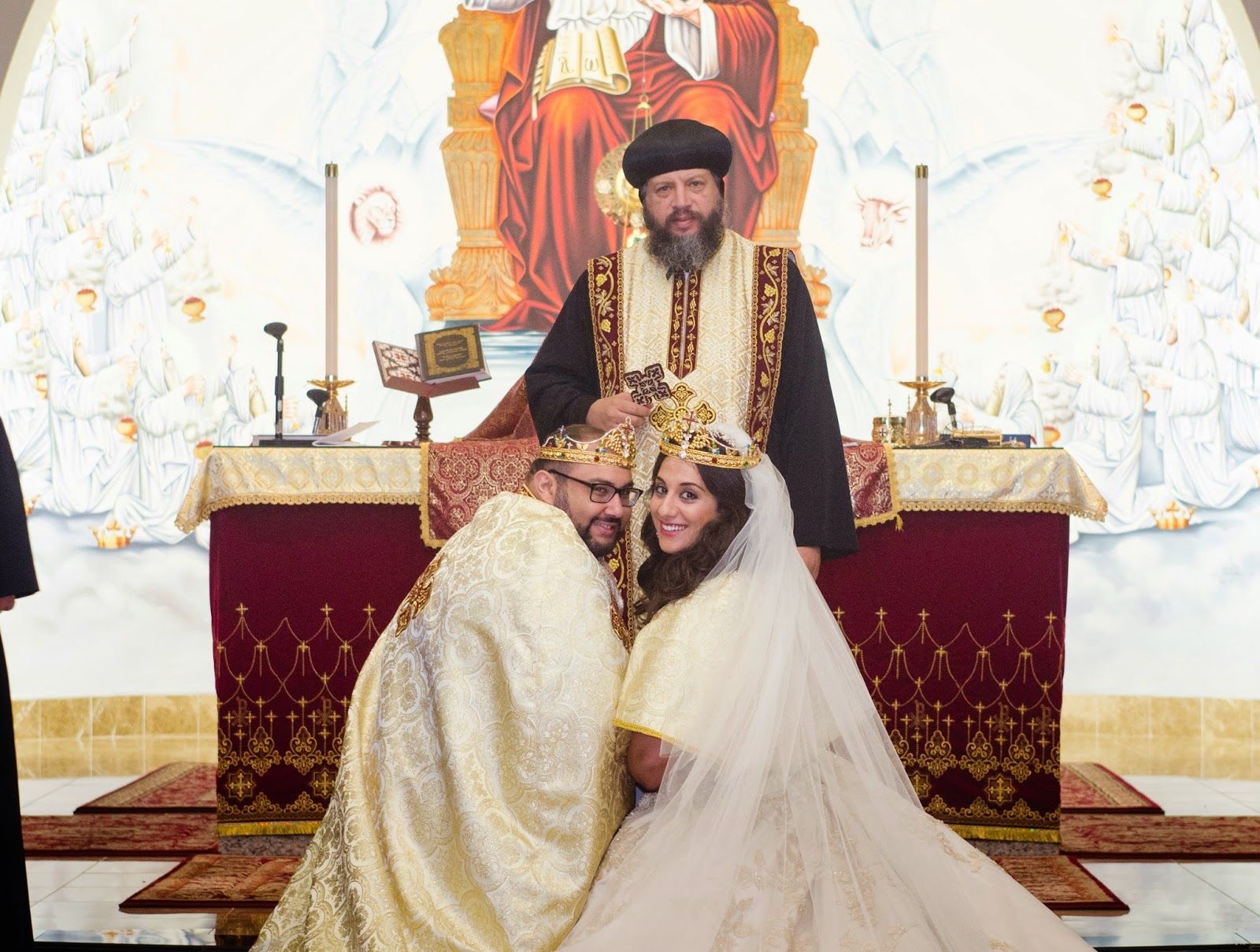 Pope Tawadros II of Egypt's Coptic Orthodox Church on Wednesday instituted new rules limiting attendance during wedding wreaths ceremonies, whether the ceremonies are held at home or in church.
Attendees will be limited to six people from the newly-married couple's families, a priest and a deacon.
Copts frequently hold wreaths ceremonies during the holy fifty days period, which follows the 55 days of Lent, and is followed by the 30-day-long Apostles' Fast.
The decision to reduce the number of attendees is intended to prevent large gatherings and to maintain preventative health measures taken to combat the novel coronavirus COVID-19 outbreak.
On March 21, the church closed all churches and stopped all ritual services, masses and gatherings as part of precautionary measures to prevent the spread of the virus.
The church's decision came after a meeting by the Standing Committee of the Holy Synod, headed by Pope Tawadros II, Pope of Alexandria and Patriarch of the See of St. Mark, to discuss the latest developments of the coronavirus.
A committee statement said that the decision came "given that gatherings represent the greatest danger leading to the rapid spread of the virus, out of the national and ecclesiastical responsibility of the Coptic Orthodox Church, and to preserve all the people of Egypt."
The church also shut down funeral halls and limited any funeral attendance to the families of the deceased only, provided that each parish allocates one church for funerals and prohibits visits to all monasteries.