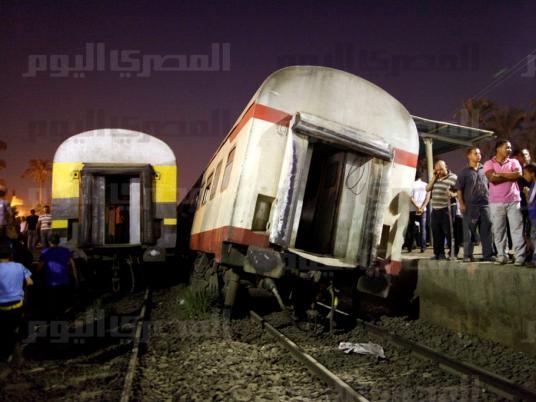 The Popular Current accused the president and prime minister of negligence after four people were killed and 40 injured when a Cairo-Fayoum train collided with a Fayoum-Wasty train Friday.
In a statement Sunday, the alliance said, "These worn-out trains that had not undergone maintenance for years are the only way for the poor to travel. However, the state punishes them for their poverty and miserable circumstances with death."
The statement added that the crash reflected a state of recklessness with regard to the lives of the poor who were on board the two trains.
The party laid responsibility on Prime Minister Hesham Qandil's Cabinet and called for punishing the perpetrators.
The statement also added that the preoccupation of the president, the Cabinet and the ruling party with passing the constitution and preparing for elections should not come at the expense of poor people's demands and rights to safety.
Presidential spokesperson Yasser Ali said President Mohamed Morsy ordered that the injured be transferred to hospitals, as well as compensation for victims' families and an investigation into the crash.
Train crashes are usually blamed on human mistakes and lack of maintenance.
A train driver currently stands trial for allegedly killing six people in October after exceeding the speed limit traveling from Shebeen al-Qanater to Qalyub. Investigations allege that the driver was under the influence of drugs while driving.
Edited translation from Al-Masry Al-Youm