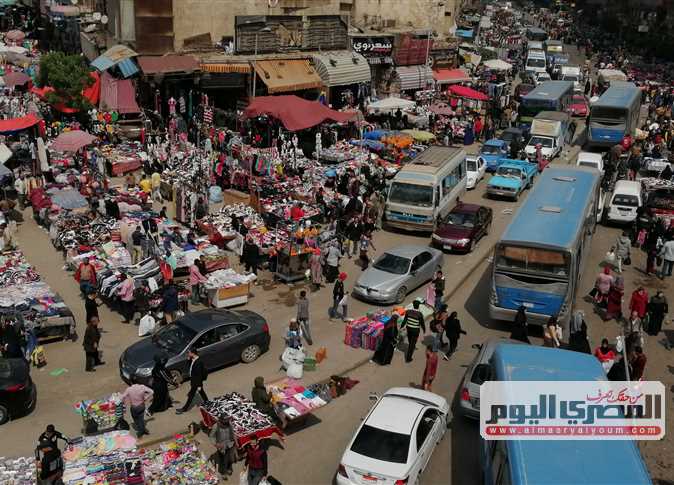 Egypt's National Population Council (NPC) said on Friday that the population of Greater Cairo has almost tripled in the past 40 years, and will be subject to further increase in the future.
The announcement came by way of an infographic published by the NPC on Friday explaining the development of the population in Greater Cairo from 1980 to 2020 and the council's expectations for the population of Greater Cairo until 2035.
NPC noted that Greater Cairo this year ranks seventh in the world in terms of population density, and is expected to rank fifth by 2035.
The announcement explained that by 2035, more than 24 percent of Egypt's population will live in Greater Cairo.
https://www.facebook.com/npc.eg/posts/2365506323553040
The National Population Council stated that the population of Greater Cairo in 1980 was 7.34 million, and in 1985 it reached 8.32 million.
In 1990 the population reached 9.89 million, in 1995 it reached 11.96 million, in 2000 it reached 13.62 million, and in 2005 it amounted to 15.17 million.
In 2010 it reached 16.89 million, in 2015 it reached 18.82 million, and in the current year 2020 it reached 20.9 million.
In 2025, the population of Greater Cairo is expected to reach more than 23 million, in 2030 about 26 million, and in 2035 more than 30 million.
The Central Agency for Public Mobilization and Statistics (CAPMAS) announced on February that Egypt's population has officially hit 100 million.
A UN report released in 2019 said that Egypt's population will reach almost 225 million within 30 years.
The Egyptian government says that the biggest challenge facing Egypt is the high rate of population growth and the imbalance between this rate and the volume of resources.
This imbalance, according to the government, limits the results of growth achieved, which leads to a decline in the return of developmental efforts and more specifically the per capita expenditure on education, health, housing, transport and communications.
The imbalance between population growth and resources makes it difficult to address the problems of unemployment, illiteracy, food sufficiency, and to cope with disparities in development indicators between different governorates.
Edited translation from Al-Masry Al-Youm