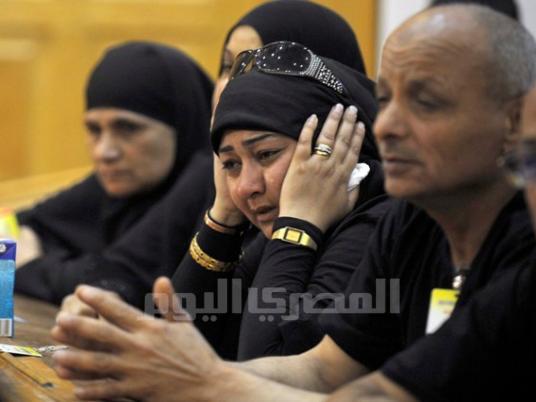 Port Said Criminal Court adjourned the Port Said Stadium Massacre trial to 27 May to view surveillance videos.
On 1 February fans of the Masry Football Club flooded the field in Port Said Stadium, seconds after the end of a match between the home team and the Cairo-based Ahly Club leading to clashes in which 74 people died.
The court summoned a new technical expert and said sessions between 28 May and 31 May will be dedicated to hearing witness testimonies.
The Port Said investigations chief had said the closure of stadium gates in the face of Ahly fans raised the death toll and that Masry fans were preparing to take revenge on Ahly fans.
Suspects in the case said the technician responsible for screening the videos replaced the original videos with fake ones, causing clashes in the courtroom.
The defense team said accusations that Masry fans exacting revenge were false and attributed the deaths to the closure of the stadium's gates.
An argument erupted between the judges and the defense team after they rejected the technician playing the videos in Sunday's session. They said he is an employee for the prosecution rather than a technician from the Egyptian Radio and Television Union.
Edited translation from Al-Masry Al-Youm