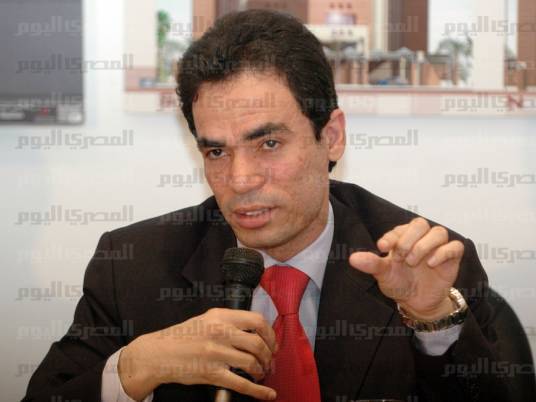 Egypt's presidency has called for peaceful protests on Friday after Defense Minister Abdel Fattah al-Sisi's speech urged Egyptians to empower the army with what he called a popular "mandate" to confront "violence and terrorism."
"We urge citizens to commit to peacefulness, and the state is solely responsible for security," Ahmed al-Meslemany, media adviser to Egypt's interim President Adly Mansour, said Thursday.
The presidency had backed Sisi's call for demonstrations.
"We urge citizens to go out on Friday to protect revolutionary legitimacy and support counter-terrorist efforts," Meslemany said Wednesday in statements to the press.
His remarks came shortly after Sisi's call for protests during a graduation ceremony for military cadets. His request to obtain a popular "mandate" to counter terrorism was dismissed by Islamists as an instigation to civil war between supporters of toppled President Mohamed Morsy and his opponents.
"Egypt has begun a war against terrorism, and General Abdel Fattah al-Sisi's call protects the revolution and the state," Meslemany added.
Tensions have been high between security forces and Morsy backers who are demanding his reinstatement.
The past few weeks since Morsy's removal have seen bloody encounters between security and citizens on one side and Morsy supporters on the other. The Sinai Peninsual has also seen almost-daily attacks on security checkpoints.
Edited translation from Al-Masry Al-Youm