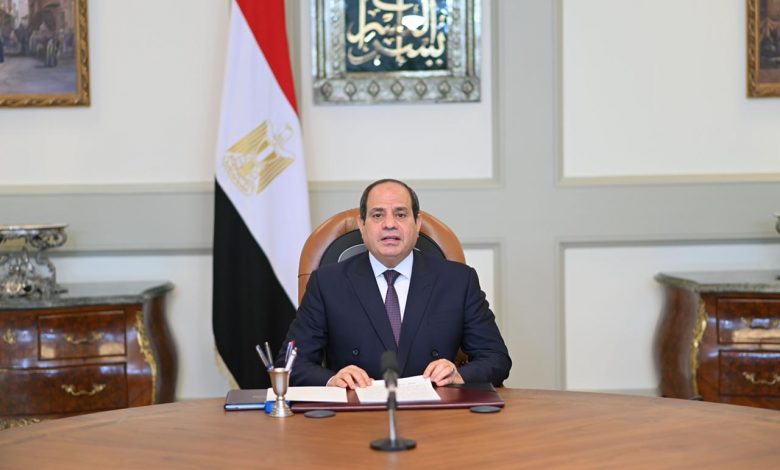 President Abdel Fattah al-Sisi stressed that Egyptian state and people can together overcome all challenges facing them.
In his remarks Wednesday, during a meeting with people of El Abadiya village in Beheira governorate, the president said the projects which he inspected today in El Abadiya village strengthens our persistence on proceeding with the development of all Egyptian villages under the Decent Life initiative
President Sisi said Egypt is facing many challenges and when the Decent Life initiative started, the estimated cost was about LE200-250 billion and has now reached LE350 bn for the first stage.
Sisi said the cost of implementing the second and third stages of the Decent Life would reach more than EGP 1 trillion.
Sisi attributed the achievements realized in Egypt over the past eight years to efforts exerted by the Egyptians.
President Abdel Fattah al-Sisi said Egypt has been passing through a crisis since three years that started with the coronavirus pandemic and then came the Russian-Ukrainian crisis.
This has largely affected Egypt and international economy, he said, noting that Egypt's population rose over the past three years by about six million.
He added that Egypt received over the past seven weeks over 220,000 people from Sudan over the crisis from which their country is suffering.
He said millions of people fled to Egypt from their countries which were suffering from infighting and problems, expounding that Egypt – despite its hard conditions – opened the door for them to join its schools and be treated at its hospitals.
Egypt is trying to alleviate the impact of the crisis from which it is suffering over the past three years, noting that the crisis has affected rich world countries.