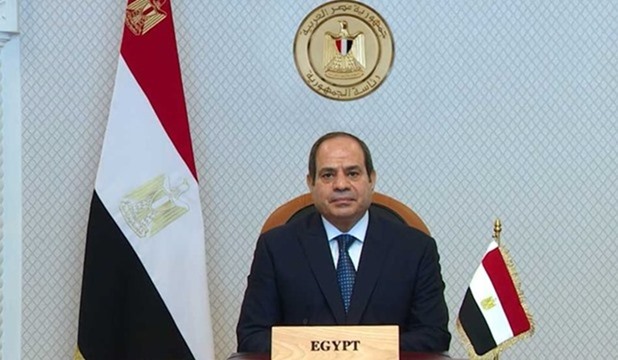 President Abdel Fattah El Sisi has called for pursuing efforts aimed at improving the financial conditions of preachers and imams with continuing the programs of training and qualifying them scientifically and culturally according to the most advanced training systems.
During a meeting on Tuesday 7/2/2023 with Minister of Awqaf Mohamed Mokhtar Gomaa and Presidential Advisor for Financial Affairs Mohamed Amin, the president said training the preachers would promote their skills to develop religious discourse and understand the sublime, moderate and humanitarian values of religion.
Presidential spokesman Ahmed Fahmi said the meeting dealt with efforts exerted by the ministry in the run up to receiving the fasting month of Ramadan.
The spokesman said the president listened to a review by minister Gomaa on his ministry's plans on paying attention to the Holy Quran and its reciters as well as the international competition for the Holy Quran due to be held this month under the auspices of the president.
Minister Gomaa said his ministry's revenues increased by about EGP 1.2 billion in the first seven months of this fiscal year with a 13% increase over the same period of the previous year.
MENA