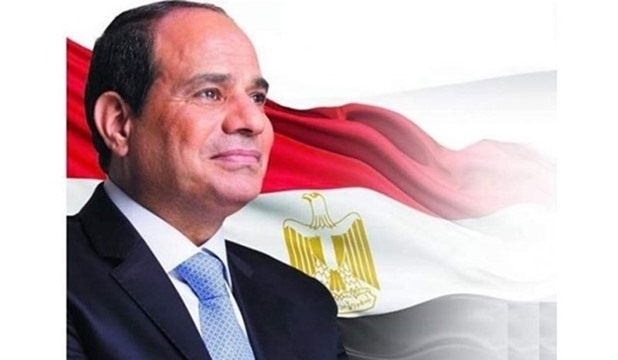 "In the Name of Allah, the Most Beneficent, the Most Merciful"
Your Excellency, Mr. Karl Nehammer,
The Federal Chancellor of the Republic of Austria
Ladies and gentlemen,
Allow me, at the outset, to welcome you and your accompanying delegation on your first official visit to Egypt, and to express Egypt's sincere appreciation of its good relations with Austria, which it highly values. These relations have always been based on the principles of mutual respect, genuine endeavors to extend bridges of friendship, and a joint commitment to strengthening our political, economic and cultural bonds.
Ladies and gentlemen,
Today, I was pleased to hold fruitful and constructive talks with His Excellency, the Austrian Federal Chancellor. Our discussions reflected the two countries' keenness on and interest to explore ways to bolster our bilateral partnership across various tracks, and foster closer cooperation in a multitude of vital sectors, primarily the sectors of transport, manufacturing, renewable energy and hydrogen.
We aim to achieve a remarkable growth in the volume of trade between the two countries and attract more Austrian investments into Egypt, which is traditionally considered one of Austria's key trade and investment partners in the Middle East and Africa, a status that Egypt highly appreciates. I agreed with His Excellency, the Austrian Federal Chancellor, to work together in the coming period to consolidate and further advance our cooperation, to reflect the outstanding political relations between the two countries.
Ladies and gentlemen,
My meeting with Chancellor Nehammer today was a good opportunity for consultation and coordination on a number of international and regional issues of mutual interest. Our visions were aligned regarding the importance of these fruitful and constant consultations and coordination between us, as partners and friends, to address the numerous and unprecedented challenges facing the international community.
In this regard, we tackled the ongoing Russian-Ukrainian crisis and its negative repercussions on international peace and security and the stability of global energy and food security. Least Developed Countries suffered, and are still suffering, from the repercussions of this crisis, which added to the already heavy burden they are enduring as they seek to achieve the requirements of economic progress and sustainable development.
I made it clear to Chancellor Nehammer that in its contacts Egypt, based on its adherence to the importance of achieving international peace and security, continues to urge all parties to the crisis to prevail the language of dialogue and to reach a peaceful settlement to end the conflict at the earliest opportunity.
I was also keen, during today's talks, to outline Egypt's vision regarding a number of important regional files and its efforts to address the causes of instability in our region. We discussed developments in the Libyan scene, the Palestinian issue, the Renaissance Dam issue, as well as the latest developments in Sudan. In this regard, Egypt's keenness to restore stability there and preserve the capabilities of its brotherly people was emphasized.
Ladies and Gentlemen,
I listened with interest today to Chancellor Nehammer's vision on the common challenge posed by the phenomenon of illegal immigration. Together, we agreed to intensify dialogue between our two countries to reach a future framework for cooperation between us in the immigration file from a comprehensive perspective, that addresses the economic, developmental and social roots of this phenomenon and seeks to make best use of legal immigration pathways.
In this regard, I explained to the Federal Chancellor the scale of Egypt's efforts to host 9 million guests, living on its land and enjoying all basic services available to Egyptian citizens, without discrimination or distinction.
As part of our open dialogue with our partners, I was keen on informing the Federal Chancellor on the serious and persistent steps taken by the Egyptian State, with regard to human rights, from a comprehensive perspective and an integrated approach. This approach aims to enable the Egyptian citizen to exercise all his political, economic and social rights, as stipulated in the Egyptian Constitution, through the National Human Rights Strategy, which is implemented by the State along several axes. I stressed Egypt's constant readiness to engage in dialogue and constructive cooperation with its partners on this important file.
I also briefed the Austrian side on the great success achieved by Egypt's government and people in addressing the phenomenon of terrorism and extremism over the past years, with major sacrifices made by the Egyptians and with a comprehensive vision, covering all the dimensions and causes of that abhorrent phenomenon.
Your Excellency, the Federal Chancellor,
In conclusion, I once again welcome you and your accompanying delegation as dear guests to the Egyptian people. I look forward for the forthcoming period to witness further cooperation and coordination between Egypt and Austria, in order to achieve security and prosperity for our two friendly peoples and to promote our bilateral relations toward broader prospects and excellence.
Thank you.