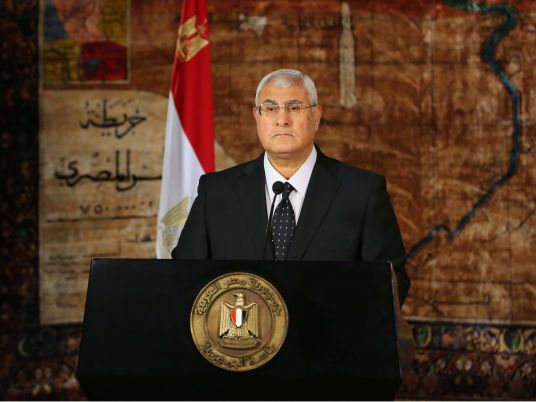 Presidential Scientific Adviser Essam Heggy has stressed necessity that Egyptian scientific institutions stick to international standards of scientific research, publishing and production ahead of declaring results reached.
Heggy posted on Facebook saying that President Adly Mansour ordered having the results reviewed by specialized scientific committees and then communicate with scientific research centers and institutions at the world's capitals to ensure the results are correct.
Military Spokesperson Ahmed Mohamed Ali earlier announced that armed forces came up to new results related to discovering infection with AIDS and Hepatitis C virus.
Meanwhile, Abdel Hamid Abaza, deputy health minister, told the state-run TV that the C-Fast apparatus, produced by the armed forces' engineering authority is the first of its kind in the world to detect Hep C, adding that it's considered a historic turn in the way of diagnosing and treating the virus in Egypt and the whole world. He explained that the study revealed its accuracy ranged between 98-100 percent.
Depending on the new system, according to Abaza, will save hundreds of millions of pounds for Egypt, that are paid for importing chemical substances used for analyzing the virus.
Edited translation from Al-Masry Al-Youm