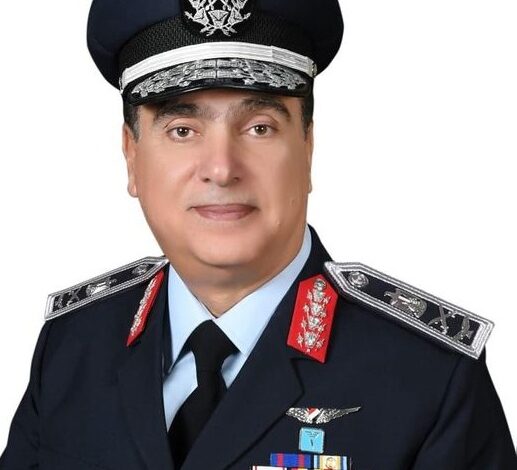 Egyptian President Abdel Fattah al-Sisi issued a Presidential decree appointing Major General Pilot Mahmoud Fouad Abdel-Gawad, as the new commander of the Air Force, succeeding Lieutenant-General Mohamed Abbas Helmy; who has sworn in on Sunday as Minister of Civil Aviation.
Fouad, born in March 1966, graduated from the Air College in 1987, where he rose to all the positions within the Air Force, reaching the position of Chief of Staff of the Air Force.
The new Air Force Commander received a Bachelor of Aviation and Military Sciences, Air Squadron Commanders Division, and a Senior War College Fellowship from Nasser Military Academy.
He was also awarded several medals, including the Silver Jubilee of the October War, the Golden Jubilee of the July Revolution, as well as the January 25 and June 30 medals.