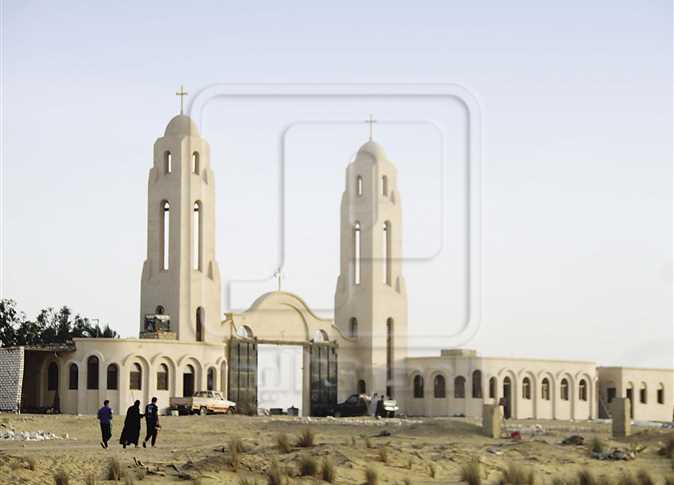 Following the terrorist attack on Friday targeted at a bus of Coptic Christians at the western desert near Minya, which left seven dead and 19 injured, President Abdel Fattah al-Sisi expressed his grief and asserted that Egypt would not falter in its fight against terrorism.
"I deeply grieve the martyrs who fell today from treacherous hands that seek to undermine the cohesive fabric of the homeland," the President said on twitter. "I wish the speedy recovery of the wounded and I confirm our determination to continue efforts to combat dark terrorism and prosecute the perpetrators," he added.
"This incident will not undermine the will of our nation to continue its battle for survival and construction," he affirmed.
According to security sources, unidentified militant attackers spotted travel buses and opened fire. Initial investigations suggested the militants then fled towards the western mountain, similar to the attack on May 2017, which targeted a bus and pick-up vehicle and left 29 people.
Reverend Boulis Halim, spokesman for Egypt's Coptic Church, said that the attack targeted three vehicles that were transporting visitors. Halim added that the attack left 19 others injured and that there were no children among the dead.
The Minya Health Directorate declared a state of emergency at the al-Edwa, Bani Mazar and Maghagha hospitals, which received the victims.
The Interior Ministry deployed intense reinforcements of security forces towards the scene of the attack. Central Security Force combat teams were stationed on main and branch roads within the attack site to clamp down on terrorists and arrest them.
Attorney-General Nabil Sadiq assigned a team of Minya Prosecution office and a group of the Supreme State Security Prosecution to move to the scene.
Sadiq, according to a statement, directed the teams to conduct the necessary inspection of the scene of the attack to learn more about what transpired, and to also move towards hospitals to listen to the testimonies of the injured regarding the incident.
Edited translation from Al-Masry Al-Youm