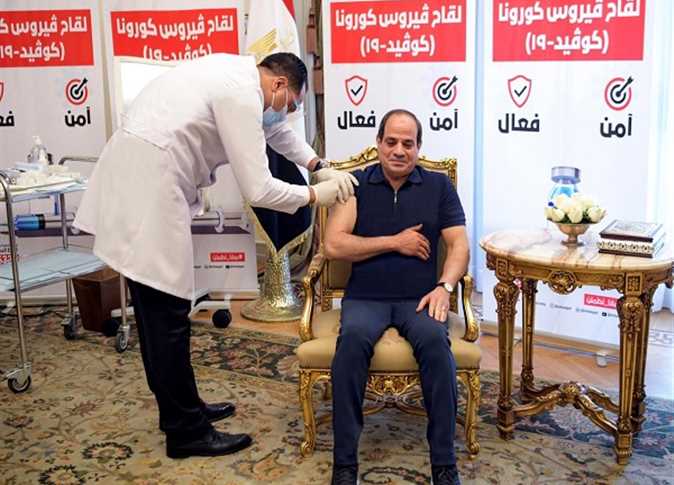 The Egyptian Presidency announced Sunday that President Abdel Fattah al-Sisi has been vaccinated against the coronavirus, as part of the national campaign to vaccinate citizens.
The statement did not clarify which vaccine President Sisi received.
Vaccines that are being used in Egypt include Sinopharm, the Chinese vaccine, and AstraZeneca.
The Ministry of Health and Population on Saturday reported 912 new infections with COVID-19, and 39 new deaths.
The total tally of cases has now reached 221,570, including 166,457 that have recovered and 12,998 deaths.
Egypt's vaccination campaign that began in January is still working to vaccinate medical staff, people over the age of 65, and those with chronic illnesses, but registration for the vaccine is open to all.
The vaccine should cost no more than LE200 per person, Health Minister Hala Zayed announced, with low-income folks eligible to get their doses for free.
Egypt is currently using China's Sinopharm vaccine and the UK's AstraOxford vaccine. So far, 100 million doses have been secured by the ministry through the COVAX initiative, which is enough to vaccinate roughly half of Egypt's population.