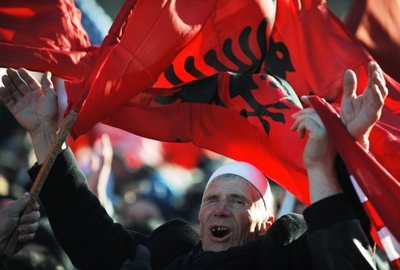 Egypt will soon recognize Kosovo during a visit to the country, Pakinam al-Sharqawy, presidential political adviser, said Sunday.
Sharqawy said in a post on Facebook, "I declared during a press conference with the Kosovo prime minister that Eygpt is about to recognize Kosovo."
Sharqawy left Cairo for Kosovo to take part in its fifth national day on 17 February, a date that marks the day the country's parliament announced independence from Serbia in 2008.
Eighty-seven countries, including the US and European Union member states, recognize Kosovo's independence.
Kosovo had urged Egypt to recognize the country, especially after the 25 January revolution and in light of the new Islamist leadership. Many Islamists had supported the independence of Bosnia and Herzegovina.
Edited translation from Al-Masry Al-Youm