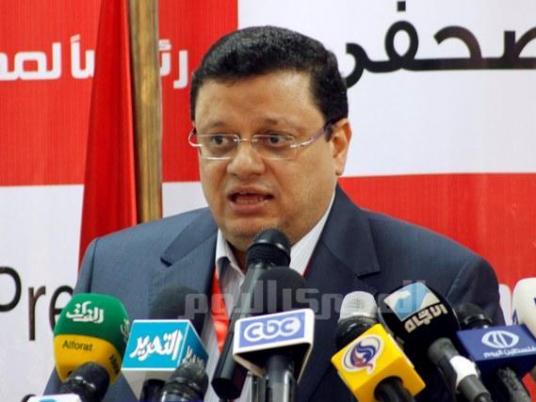 Presidential spokesperson Yasser Ali said on Saturday that President Mohamed Morsy's advisory team intends to start working from the official headquarters on Monday.
"President Morsy held a meeting on Saturday with the whole advisory board, consisting of 17 members, to discuss various external and internal issues," Ali told Al-Masry Al-Youm.
"The president discussed the outcome of his foreign tours to Brussels and Rome, and the most important internal challenges after the events of the US Embassy," Ali added.
Meeting participants also discussed the role of the council, Ali said, which would be set next week. "President Morsy gave the advisory body the freedom to identify its functions, without imposing restrictions."
The president's advisory team includes Samir Morkos, responsible for monitoring the democratic transition; Pakinam al-Sharkawy, responsible for political affairs; Emad Abdel Ghafour, responsible for social communication; and Essam Ahmed al-Hadad, responsible for foreign relations and international cooperation.
Edited translation from Al-Masry Al-Youm