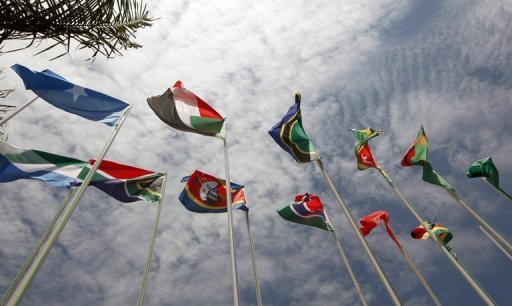 Ambassador Mokhles Qotb, former assistant foreign minister, headed on Sunday to Ethiopia on a tour that will take him to eight African countries following the suspension of Egypt as a member of the African Union (AU).
Egypt's membership of the union was suspended in the aftermath of the 30 June protests that led to the ouster of President Mohamed Morsy from power which members of the AU considered illegitimate.
Qotb will deliver messages from interim President Adly Mansour to the heads of the eight states, explaining recent developments in Egypt.
A diplomatic source said Qotb left on an Ethiopian aircraft bound for Addis Ababa.
The visit is part of efforts by the Egyptian Foreign Ministry to address the AU's decision to suspend Egypt's membership.
The presidential envoy will emphasize Egypt's rejection of the "unfair" suspension, urging officials to reconsider it, the source said.
Other officials, including ambassadors Ibrahim Aly Hassan, Tareq Ghoneim, and Mona Omar are also expected to travel to Africa.