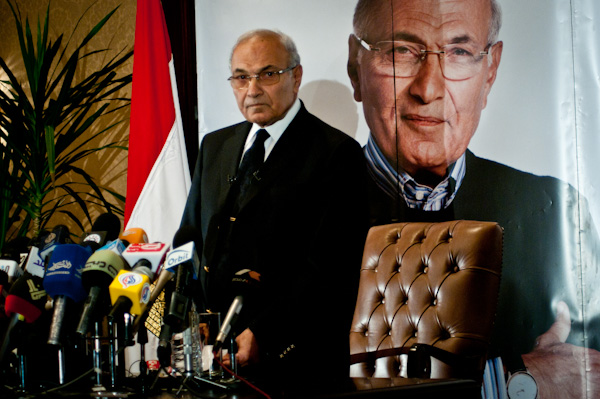 A lawyer of Egyptian presidential hopeful and former Prime Minister Ahmed Shafiq said Friday she would issue a lawsuit against the Qatari Al Jazeera channel over a video featuring Shafiq that the network allegedly "leaked".
On Wednesday, Shafiq announced his intention to run for the upcoming presidential elections scheduled around April 2018. Later that day, the video, recorded on his daughter's phone, in which Shafiq says he was banned from travel by UAE authorities, was aired on Al Jazeera. He now claims it was broadcast without his permission.
In statements to Al-Masry Al-Youm, lawyer Dina Hussain said that Shafiq tasked her to take legal procedures against the channel for broadcasting the video.
She added that the family had been intending to release the video only in case Shafiq's circumstances in the UAE worsened.
She also said that she would ask the channel to disclose the source of the video and how it was leaked from the daughter's phone.
She pointed out that Shafiq will leave the UAE alone for Paris within the next two days, but that he is currently still in the UAE, where he has resided with his family since 2012.
Shafiq was a candidate in Egypt's 2012 presidential elections, where he lost by a slim margin to the now ousted President Mohamed Morsi of the Muslim Brotherhood.
Shafiq was a senior commander in the Egyptian Air Force and later served as Prime Minister of Egypt. Following the outbreak of the 25 January Revolution, he was appointed prime minister by former President Hosni Mubarak on January 29, 2011 until March 3, 2011.
Edited translation from al-Masry al-Youm