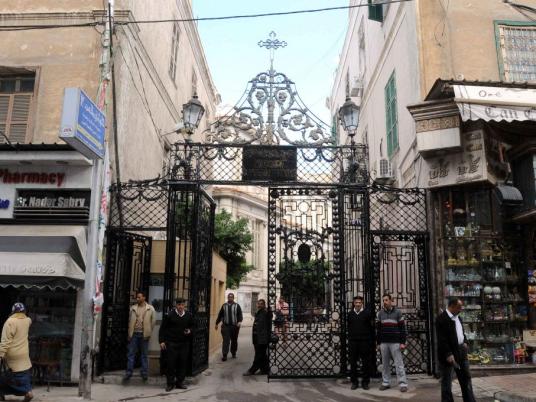 Priest Suriel of the Mar Girgis Church in Khosous has said the sectarian clashes that have rocked the Qalyubiya Governorate town and claimed five lives were rooted in a dispute between a Christian and a Muslim family dating back three months.
"The problem was resolved, and then renewed [again] when a group of Salafis harassed a Coptic woman," Suriel said.
"Some sheikhs incited against Copts and the church in public at mosques. Security troops arrived late, and clashes took place in their presence," he added.
Several masked assailants also reportedly burned the Mar Girgis nursery, as well as a Baptist church, several stores and a home belonging to Copts.
Meanwhile, Al-Azhar Grand Sheikh Ahmed al-Tayyeb denounced the clashes, saying in a statement Saturday that representatives from the Egyptian Family House had been sent to visit the scene and calm the situation.
The Family House is an anti-sectarianism initiative launched by Al-Azhar following the deadly attack against the Alexandria church in 2011.
Tayyeb added that protecting Egypt from sectarian strife and racism is a religious and national duty, stressing that the blood of all Egyptians is precious.
Edited translation from Al-Masry Al-Youm