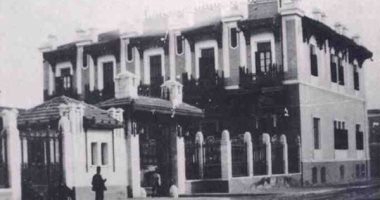 Cairo Governor Atef Abd El Hamid will sign Sunday a cooperation deal between Cairo and Bibliotheca Alexandria to transform The Palace of Princess Khadiga in Helwan into a cultural center and a religions civilization museum.
A press release issued by Bibliotheca Alexandrina described the palace as an architectural gem that holds great value, adding that the palace has a "distinguished pattern."
The press release also explained that the cooperation between the governorate and the Bibliothequa will help increase the value of the palace, making this the beginning of a more advanced Cairo that offers more cultural tourism.
Moreover, it pointed out that the Bibliotheca is an esteemed cultural institution with an impressive record of spreading and supporting Egyptian culture worldwide, making it a suitable partner for such a project.
The palace was originally owned by Lady Amina, wife of Khedive Tawfeek, and became known as the property of Tawfeek himself. The land was originally bought for 6000 golden pounds and the palace's construction cost 150 golden pounds, reported El Gornal.
The palace consists of two main buildings: El-Salamlek, which is the main part of the palace designed for the men and guests and El Haramlek, the part of the palace designed to accommodate women.
Several smaller buildings are incorporated into the palace such as the one for the stables and the kitchen.
Unfortunately, the palace has mostly been destroyed, leaving only a small part of the Salamlek and a bigger part of the Haramlek.
However, the Haramlek part is surrounded by so many schools that you can barely see it from afar, let alone reach it, making the palace barely accessible and mostly deserted.