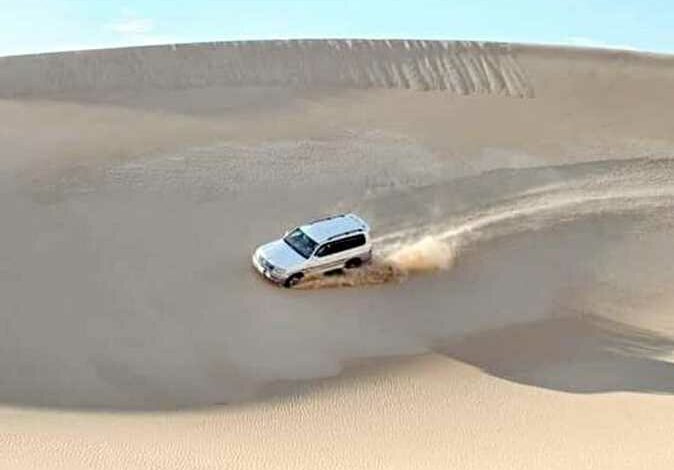 The British Telegraph newspaper published a photo report highlighting tourist attractions in Alexandria and Siwa Oasis.
Historic Alexandria
The report covered several of the tourist and archaeological sights Alexandria has to offer, describing it as one of the most beautiful and "peculiar and yet intriguing" cities on the Mediterranean with interesting and luxurious hotels overlooking the beach.
The article reviewed the history of Alexandria, which for centuries has been renowned as a famous cultural center, as it was known for its lighthouse, gardens, palaces, and huge library that contained many valuable and precious books.
It noted several archaeological sites in Alexandria, including the tombs of Kom al-Shoqafa and St. Mark's Cathedral, adding that Alexandria combines antiquity with manifestations of elegance and European, French and Italian touches from the nineteenth and twentieth centuries.
But Alexandria isn't just about the past, as the report also noted its modernity as reflected in the new Bibliotheca Alexandrina, which boasts distinguished reading rooms and a museum.
Scenic Siwa
The report then shifts towards the Siwa Oasis, characterized by being bright and sunny throughout the day, adding that autumn is the ideal season to visit Siwa as the weather is at its best.
The article also recommended Siwa's beautiful eco-friendly hotels.
Amongst the many tourist attractions that characterize the oasis is "Old Siwa, a network of ancient mud-brick lanes, dungeons, mosques, gardens, minarets, lookouts, wells and gatehouses."
Distinctive souvenirs can be purchased alongside Siwa salt – considered one of the purest types of salt in the world – and olive oil, which is extracted from thousands of olive trees that thrive in Siwa's greener areas.
An activity unique to Siwa is bathing in warm sand, which has been used as a treatment for arthritis, alongside swimming in warm turquoise salt water lakes and a safari in the Saharan dunes.
The report recommended visiting "Cleopatra's Spring, which has nothing to do with ­Cleopatra, but is an ancient, lovely, rather swimmable spring-fed pond, hemmed about by relaxed, bean-bag and Berber-rug cafés, which offer ­delicious date-juice and Nescafé milkshakes."
The report emphasized that Siwa is unlike any other place in Egypt and therefore deserves to be visited.