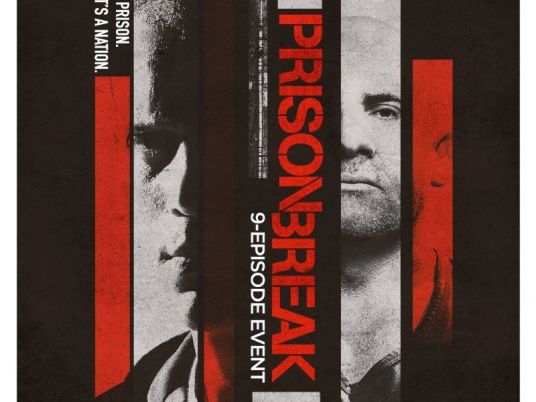 TV's famous prison series will make its big comeback on Fox, its original broadcast network, Tuesday, April 4. The event miniseries, called Resurrection, will be the show's fifth season, promising another great escape from brothers Michael Scofield and Lincoln Burrows.
It's now eight years since TV viewers bid farewell to the unforgettable brothers and expert escapologists. However, a previously unhoped-for revival will bring the pair back to screens for more action-packed antics. After Fox River in the USA and Sona in Panama, the brothers will be busting their way out of a Yemen penitentiary in the new series.
In fall 2005, viewers were introduced to Michael Scofield, a gifted engineer who had the ingenious idea of getting the plans of the prison where his brother, Lincoln Burrows, was locked up, tattooed onto his body in order to help him escape. The series was an immediate hit, with viewers keen to tune in and watch the brothers preparing their escape over the course of the season. However, as viewing figures dwindled, Fox axed the show in 2009, killing off its hero, Michael Scofield, in a final TV movie.
Back from the dead
However, the character — played from the outset by Wentworth Miller — is set to return for the nine new episodes screening next month, brought back from the dead by show creator Paul Scheuring. It now seems that Michael Scofield wasn't dead at all. Although friends and relatives thought him deceased, the prison breaker is actually languishing in a Yemen jail after becoming involved with a terrorist group. Plot details from the network and the show's production team even suggest that he could have forgotten his own identity.
Inevitably, Michael Scofield's brother, Lincoln Burrows, comes to his rescue, helped by old acquaintances Sara, Sucre, T-Bag and C-Note. The team — still played by Dominic Purcell, Sarah Wayne Callies, Amaury Nolasco, Robert Knepper and Rockmond Dunbar — travel to the Middle East to save their friend.
Fox gets nostalgic
While some networks are busy filling schedules with all manner of spin-offs and remakes, Fox has chosen to dust off its former hits with series revivals. The network resurrected 24 in 2014 for a ninth season starring Kiefer Sutherland. In 2016, David Duchovny and Gillian Anderson returned to their roles as FBI agents Fox Mulder and Dana Scully in X-Files, which resurfaced for a six-episode run.
In fact, US TV is currently in midst of a wave of nostalgia. After seeing shows like Arrested Development, Full House and Gilmore Girls return via Netflix, NBC is working on reviving its hit comedy show Will & Grace.
And, on May 21, Showtime is sure to hit headlines with the third season of Twin Peaks, David Lynch's cult series which originally screened in 1990 and 1991 on US TV.